Send Time Optimization
Send your email campaign at the perfect time for each one of your contacts with our machine-learning powered "Send at the Best Time" feature.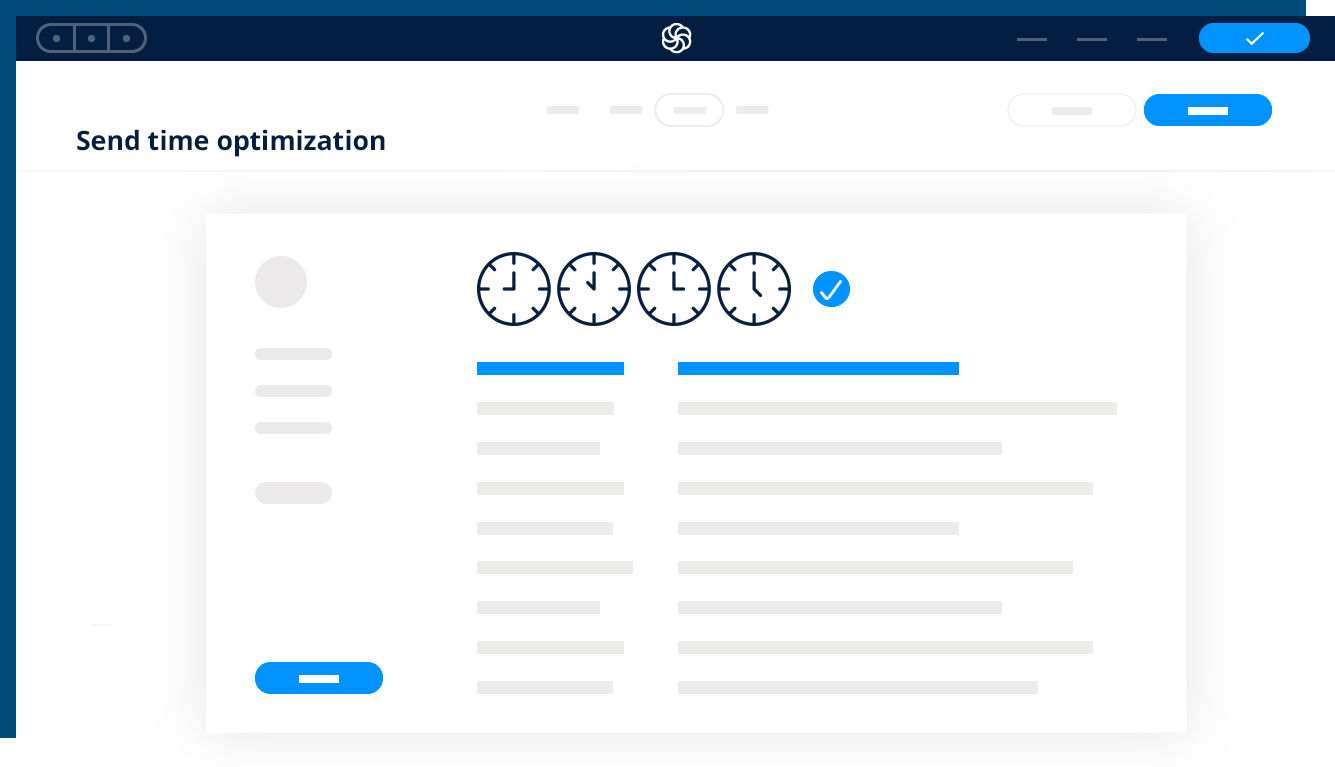 Powerful
Automatically schedule your campaign with individualized send times for each recipient
Intelligent
The Send at the Best Time algorithm continuously improves with each email engagement
Easy
Send at the best time with a single click of a button when scheduling your campaign
Maximize your email marketing engagement with machine learning.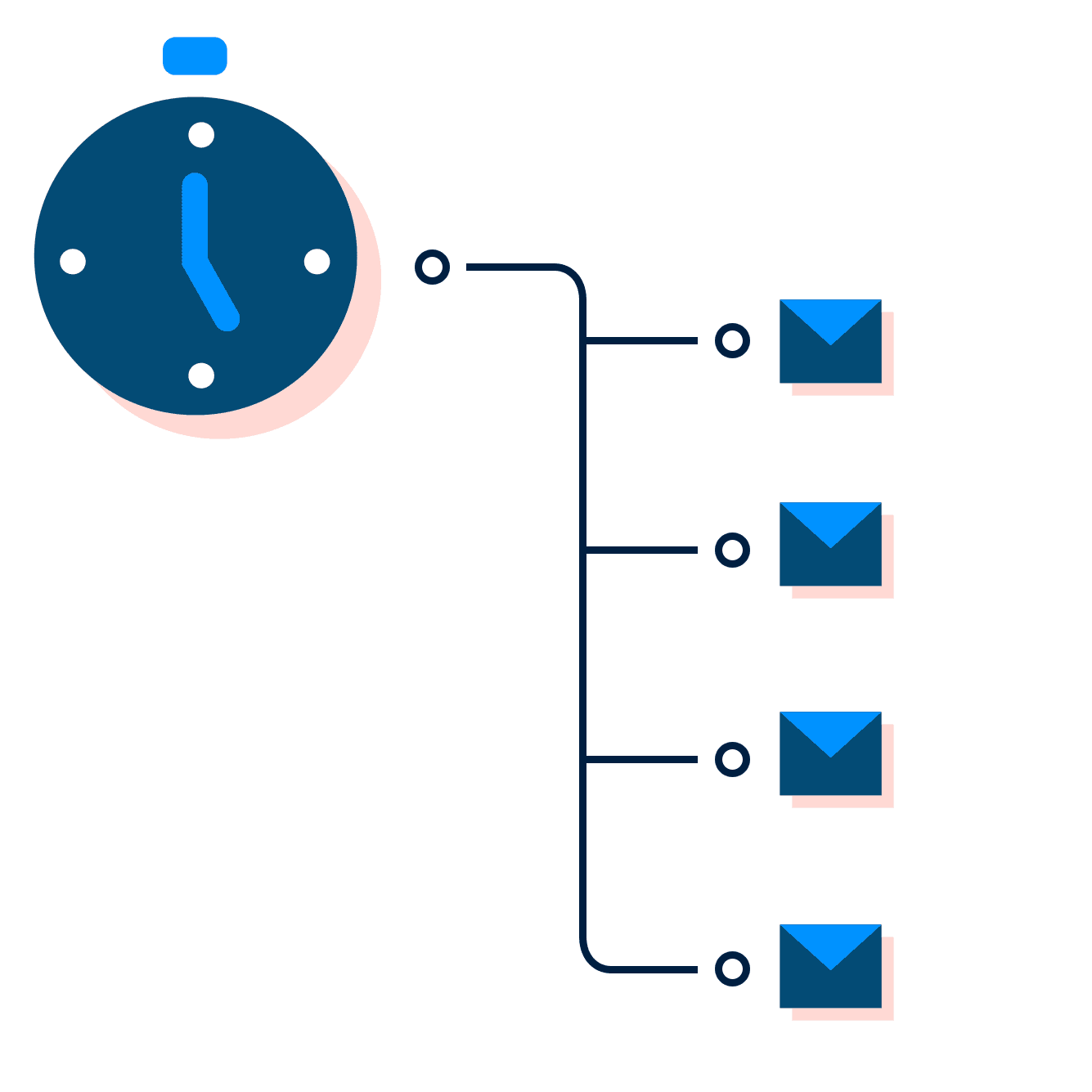 Emails sent at the perfect time for every recipient
Take the stress out of scheduling your next email campaign with the help of our "Send at the Best Time" algorithm. We use a machine learning model that analyzes anonymized behavior from previous campaigns along with aggregated profiling information to automatically predict the send time with the highest likelihood of engagement for each contact over the course of 24 hours.
Send your email campaigns to each contact at the time when they're most engaged.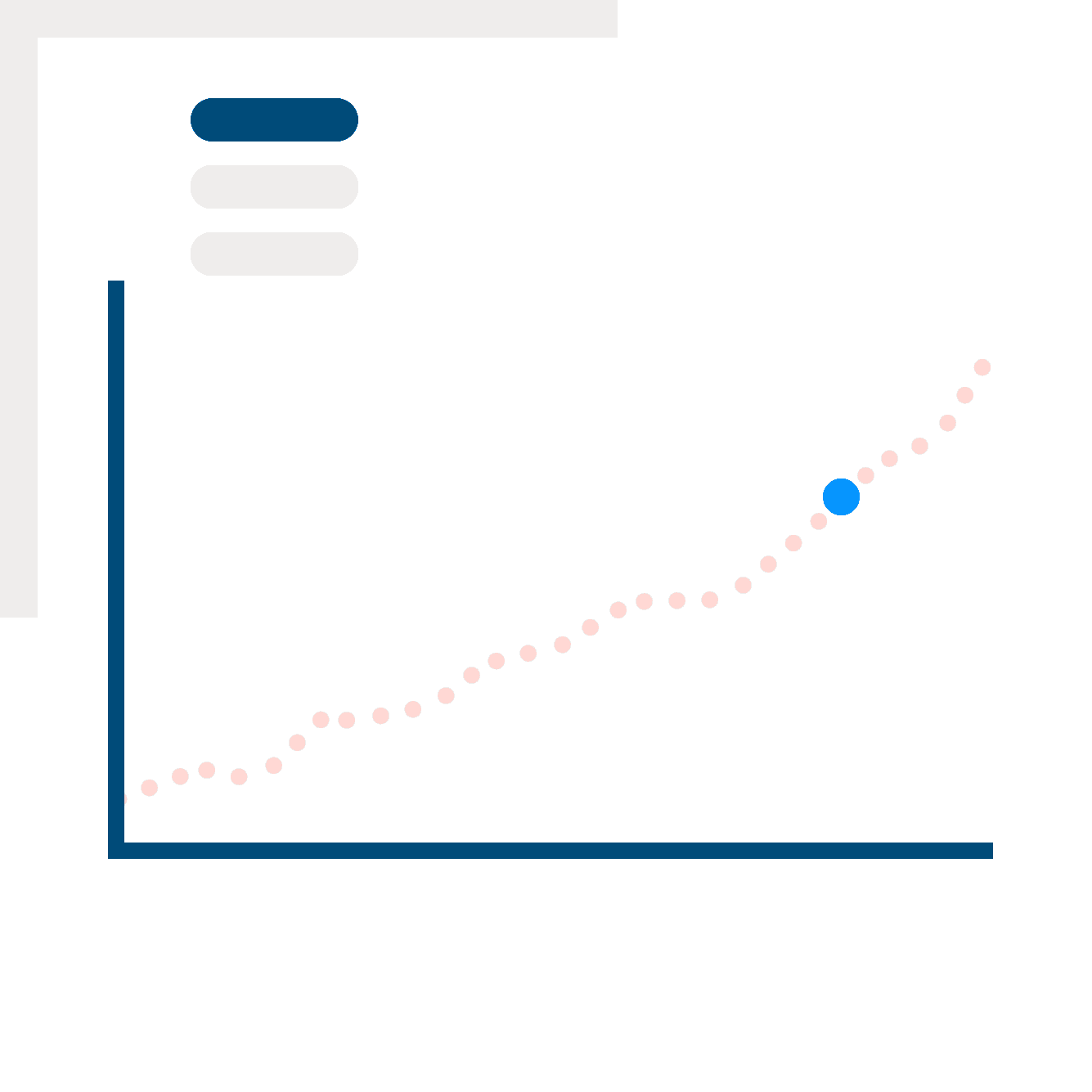 More email engagement. More conversions. Less time.
With the click of a button, Send at the Best Time automatically finds the optimal time for each recipient to send your campaign in order to get the most engagement. That means no more time wasted searching for that illusive perfect send time that works for your entire list! By increasing the likelihood of engagement with your emails, you'll see your email marketing ROI skyrocket!
Increasing your chances for email engagement with machine learning to boost your email marketing ROI.
Send emails at the best time with the click of a button.
After you've created your email marketing campaign, you can choose to schedule it for a specific time and day, or you can select our "Send at the best time" feature, which takes up to 24 hours after you select it to automatically optimize the send time for each contact. Just click the button and the machine learning-powered algorithm does the rest.
Take your marketing strategy further.
Ready to find your
marketing zen?
Take the stress out of your work day with a solution that's built for you!
Get started free