Ready for our biggest
blue Friday sale?
For a limited time, save 50% on a yearly plan (Lite, Essential or Premium)* with the discount code: blueFriday2020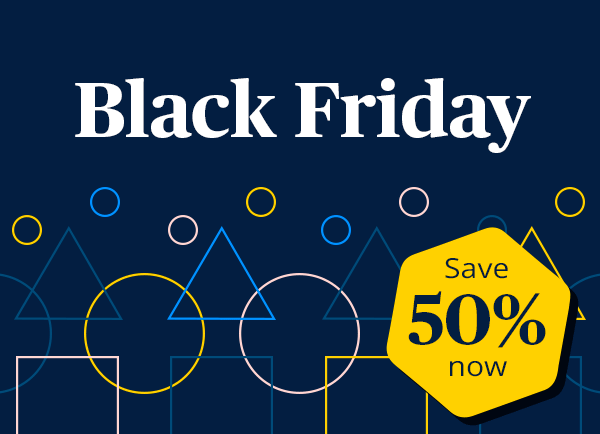 *These Terms and Conditions apply to the 2020 blue Friday offer:
1. The discount is as follows: a total of 50% off will be applied to new purchases of Sendinblue's annual plans (Lite, Essential or Premium) up to a limit of 350,000 emails per month when using the code blueFriday2020. Please note that this 50% discount overrides the existing 10% offered on all annual plans, meaning that on top of the regular 10% discount you'll get a further reduction of 40%.
2. Current Sendinblue paying users are not eligible for the blue Friday offer.
3. VAT applies to the price after the discount is applied.
4. This promotion will only be valid for purchases of an annual plan made between November 26 and 30, 2020.
5. Discount cannot be used in conjunction with other valid promotions or coupons.
6. The coupon may only be used once and it is non-renewable.
7. Limited to 300 coupons on a first come, first served basis.