Reading time about 11 min

When it comes to running a business, content is crucial. From blogs to ebooks to videos, sharing content is one of the easiest ways to connect and build relationships with customers and prospective customers.
Test drive Sendinblue's marketing platform >>
We all know that content is king.

The problem? Creating excellent content is time-consuming. Most of us don't have two to five hours a day dedicated to creating really useful, engaging content.

So, what is the solution? Create mediocre content? Create less content?

Make the most of what you have already created by repurposing content.

Repurposing content is one of our top content marketing tips we're excited to share with you.

We're going to cover seven ways to take those tasty bits of content you already have and turn them into a gourmet meal.

Ready?
Turn a Listicle into a Multiple Posts
Everyone loves a good list. That's what keeps sites like Buzzfeed and Cracked in business, after all.

Instead of letting that list article languish, breath new life into it breaking down each list item into its own longer post. Got a list of the ten best video editing apps? Create ten new posts that dive deep into each app, including pros and cons and top features. Who would the app be best for? Does the cost justify the features? Are there any little-known tricks you can share?
The goal with repurposing is not to just slap some content up and call it a day. You still need to provide real value.

Once you've created each in-depth guide, make sure to link back to the original list post. Cross-linking sends a little signal to Google that your content is useful and can keep readers on your site a bit longer.
Turn a Blog Post into a Video
All it takes is a scroll through your Facebook business page to figure out that video is kind of a big deal. If you haven't jumped on the online video bandwagon, now is the time.

Consider this: Youtube, the most popular video streaming platform, gets an average of 1 billion monthly visitors.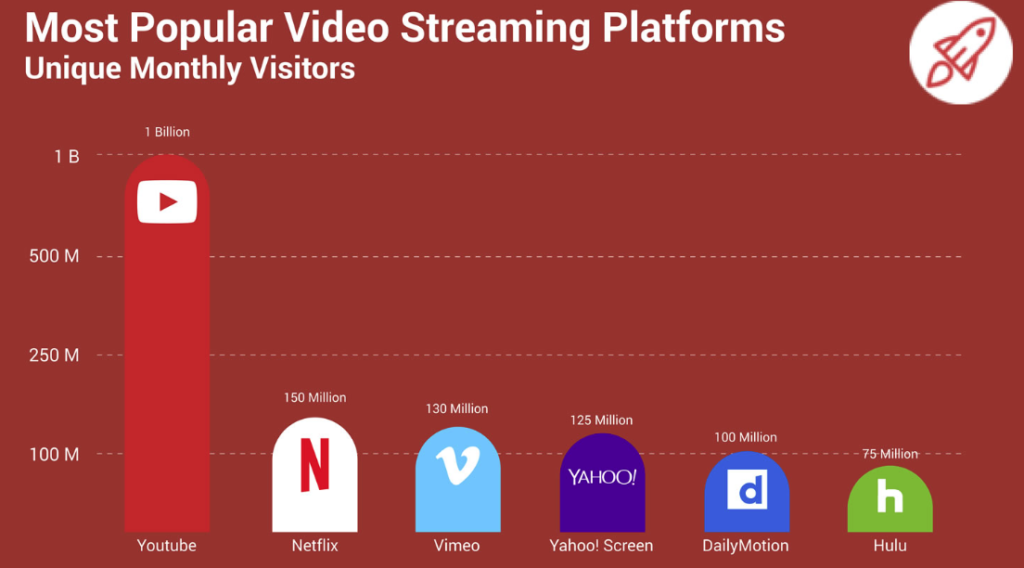 For a bit of perspective, if you had a billion dollars and spent $1,000 each day, you wouldn't run out of money for 2,740 years.

Suffice it to say, video is a big deal–and it is one of the easiest types of content for most creators to make. You don't need a huge budget or to sit down and write a full script.

Sure, you can spend thousands of dollars on the latest gear— or you could record using an iPhone or a newer digital camera and use a video editing app to create a killer video.

Believe me when I say it doesn't have to be difficult to create and repurpose epic content.
Take this example blog post from GetVOIP, comparing the top 9 free IVR software choices: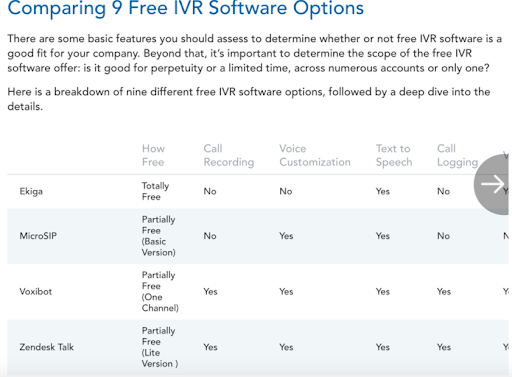 This would be ideal content to repurpose into video format with an in-depth review on the aforementioned IVR platforms.

Here are a few other ideas for repurposing content for a video:

Record a how-to video detailing a specific strategy
Host a Facebook or Instagram live and answer audience questions about a recent post
Record an interview with a person quoted in a recent blog post
Take a topic from a listicle article and dive deeper
And, just like you did with the list articles, make sure to cross-link related posts so people interested in similar content can find more of the content they dig!
Create a Long-Form Guide (Fast)
If you are an expert in your field, there is a darn good chance you have a wide breadth of knowledge about your industry.

And, if you are an avid content creator, you have likely already written about many of those topics.

Instead of breaking long posts down, what if you put shorter posts together?

Another strategy to make the most out of your content is to repurpose multiple blog posts into an ultimate guide that covers many different related topics.

If you've covered a wide range of topics, this is an ideal way to educate your audience and establish that you know what you are talking about.
Long-form guides can be really versatile, too. They can be lead magnets, an ebook, or posted in your resources section.

Unsure of what type of content to provide in your long-form guide? Try providing the exact information your target market is searching for online.

A quick tip: Don't just slap the same content into one guide and call it good. You need to take the time to rework and polish these pieces. However, the time commitment will be much, much lower than creating this guide from scratch.
Turn Blog Content into Product Page Content
Product pages are often very thin with content, making them nearly impossible to rank.

But product pages don't have to be just products. In fact, they shouldn't be if you want to rank or organic searches.

Your product pages need context, keywords, and information just like any other page on your site.

To combat this, turn any about us or informative site content into product page content. Case in point, Gaia Herbs does exactly that, adding content to the bottom of their category pages to increase page authority and quality: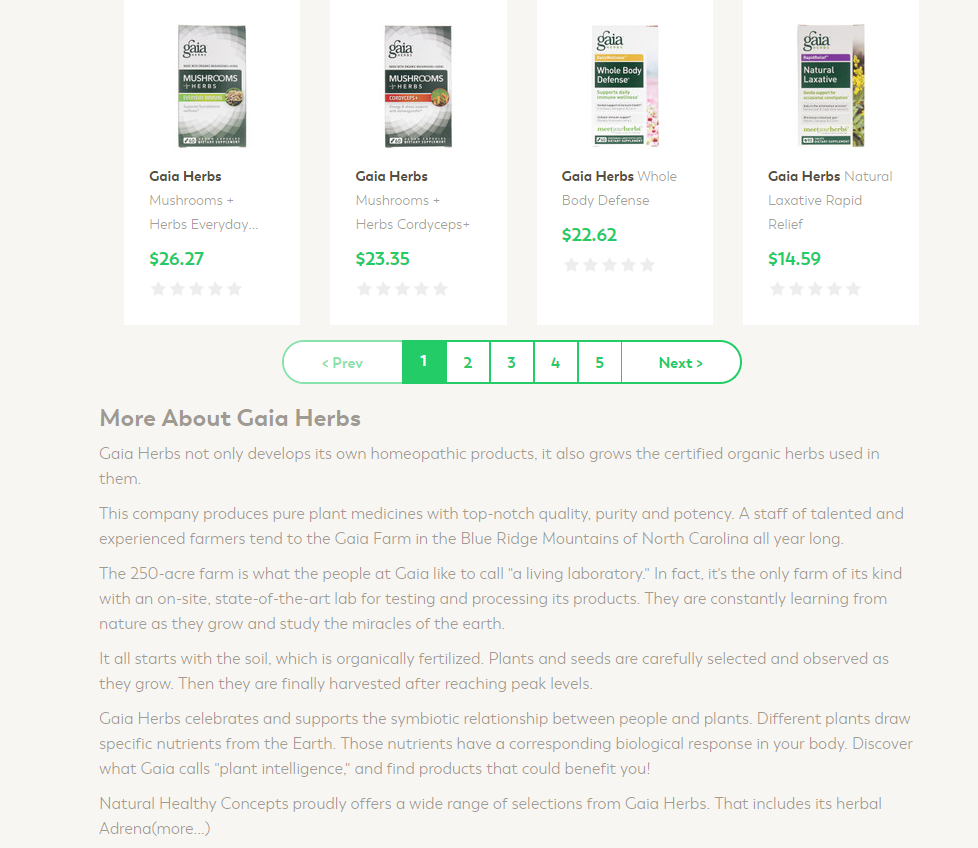 Turn Testimonials Into Videos
We already talked about how popular videos are, but I want to cover another way to put the power of video to work for your brand.

How about combining the power of videos with the selling power of testimonials?

The last time you were looking for a new kitchen gadget to buy, how did you decide which model to purchase? There's a good chance you read reviews or asked friends for recommendations.

Here's the thing: 72% of people say reading reviews makes them trust a business more. And 88% of customers say they trust online reviews as much as in-person recommendations.

So, how can you get more mileage out of reviews?

One way is to turn testimonials into videos for your landing page to increase sales. Bigcommerce found that using customer testimonials generate 62% more income from every customer, every visit.

Take a look at what Housecall Pro did.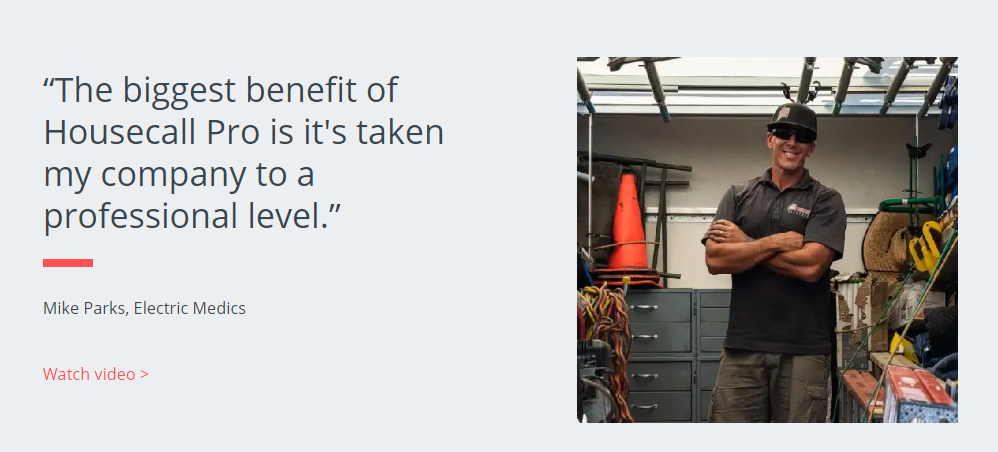 They had real customers explain why they chose Housecall Pros software and how it helped them connect with their customers in their own words. This format is powerful because it gives prospective customers, who are in the home service business, examples of how and why they should work with Housecall Pros.

Customers can relate to the people in the videos, and it shows the software company understands the unique challenges home service businesses face.

If getting customers to record video testimonials isn't possible, consider creating an animated version using a video editing template, like this one from Biteable.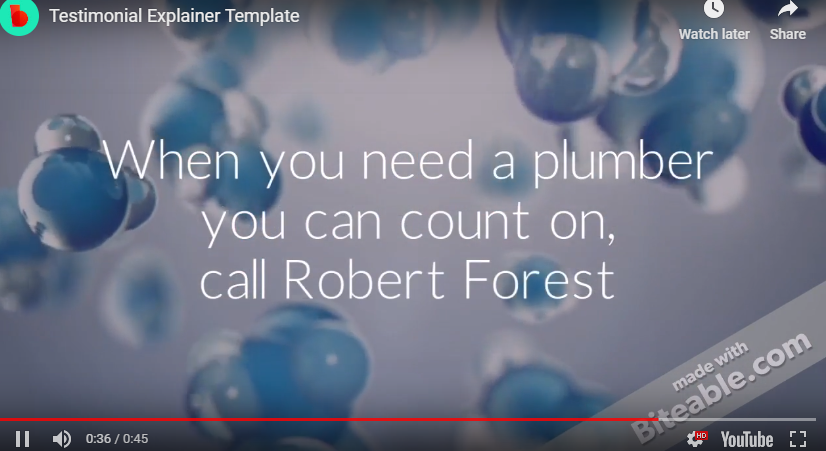 Create a Podcast from a Blog (or vice versa)
If you've been relying mostly on written content, you might be missing out on traffic from people who prefer to listen to content over reading it.

Podcasts have increased in popularity over the last few years, in fact, more than half the US population has reported listening to podcasts.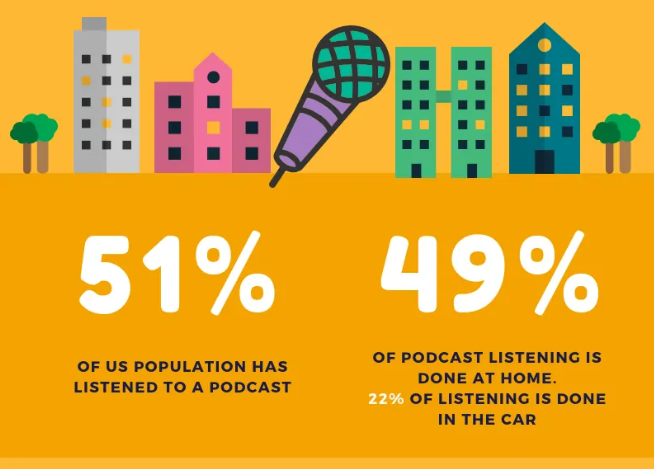 As of March 2018, Apple reported more than 500 billion podcast episodes were downloaded from their platform alone.

Why are podcasts so popular? There are several reasons— you can listen to a podcast while completing another task, such as driving or cooking dinner.

But, people also absorb knowledge in different ways. For some people, listening is a more effective way for them to learn.

Creating your own podcast is pretty simple, and you can likely do it for free using equipment you already have. Or, you can invest under $100 for a basic setup.
Not sure what to talk about?

Turn a blog post into a podcast by first starting a blog and then using your blog posts as talking points on your show. Your could also cover recent industry news, or share a case study.

Alternatively, if you already have a podcast, have your podcast transcribed and edited to turn it into a blog post. Many marketing podcasts follow this exact strategy — taking their interviews with experts and turning them into SEO-optimized blog content.

Sites like Rev.com charge just $1 per minute to transcribe, so you don't have to do the work yourself if time is limited!
Turn Social Media Questions into a Blog Post
If you have heavy social traffic, there is a good chance you (or your team) has spent tons of time answering customer questions online. Instead of letting that good content go to waste, consider compiling your answers in one blog post.

This is especially powerful when people ask the same questions over and over.

For example, LUS, a hair care product for people with curly hair, gets tons of questions on their Facebook posts.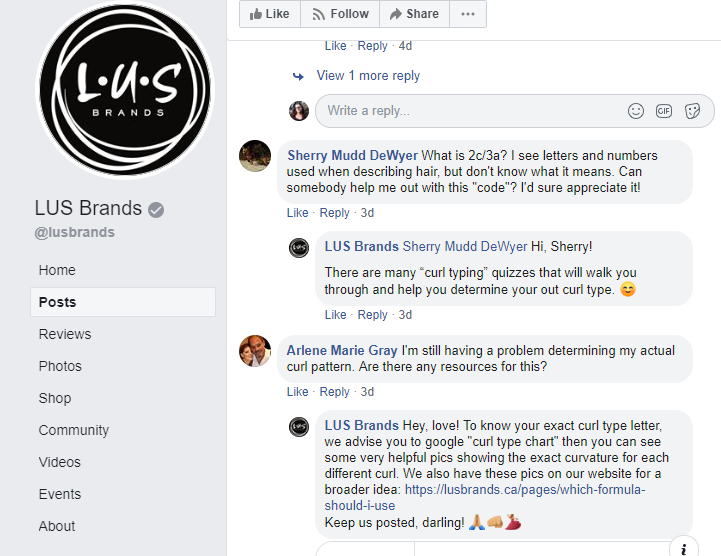 Many customers ask the same or similar questions, such as "Which product should I get?" and "What are the different curl types?"

The answers to those questions could be turned into a post, for example, "10 Questions About Curly Hair Answered!"
The brand has answered those questions several times, so all they have to do is paste them all together and edit!

Alternatively, you could turn to sites like Quora to find questions people are asking about your industry, then turn your answers into a blog post, a podcast, or video.

For example, I searched "best landing pages" on Quora, and got a list of questions people asked related to building landing pages.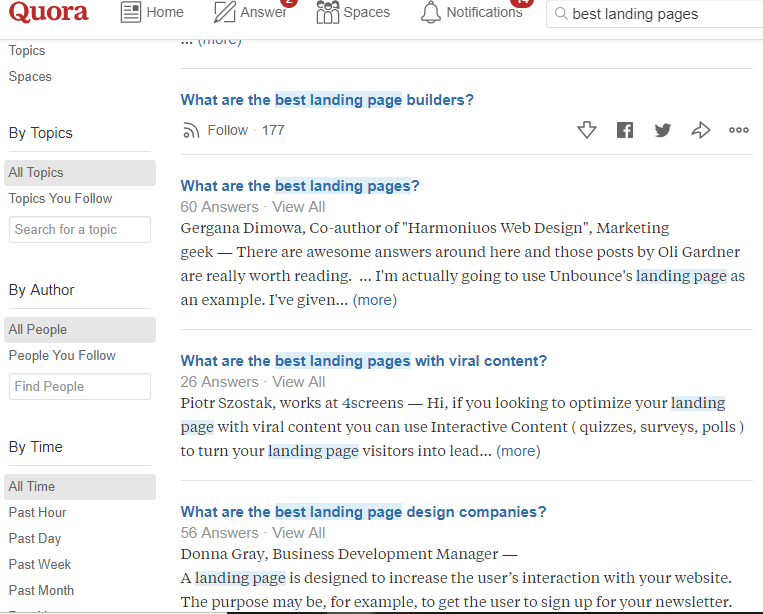 It might take a bit of sorting to find high-quality questions, but those could then be used to create a listicle or any other type of content.
Get The Most Out of Your Content
Creating dramatically useful content doesn't have to take up hours every week. When you already have a full arsenal of really awesome content at your fingertips, a bit of reworking is all it takes to get the most out of your content marketing.

Added Bonus: Use the content for your email marketing
Don't forget that with all of the above hacks to repurpose your content, you can easily incorporate them into your email marketing campaigns and newsletters to ensure your content gets seen by your audience.

Start sharing your recent blogs, vlogs, and podcasts with your email list to drive more traffic and get your content in front of those who love it most.
By creating your free Sendinblue account you'll have access to an email editor and a range of templates to help you format your repurposed content in the best way possible.
Plus, not to mention, tying your content into your email marketing also helps with mobile attribution and tracking how you obtain leads or customers.

What is your most popular piece of content? How could you rework that content so you can reach and help more people?