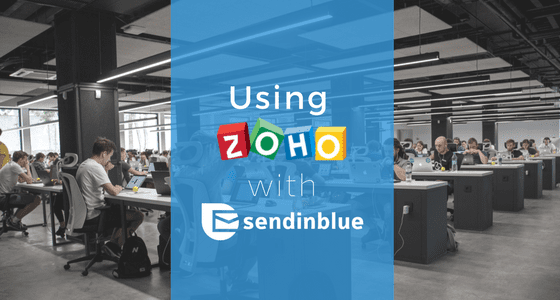 Zoho CRM users can rejoice thanks to the new Zoho integration with Sendinblue.
Developed by Zoho, the plugin lets you seamlessly integrate all of the benefits of Sendinblue with your CRM platform, including:
Sync your contacts in a couple of clicks
Send email campaigns to your Zoho contacts
Access your email marketing analytics from your CRM
Receive notifications when Zoho contacts engage with your emails
Read on for a detailed tutorial on how to get the most out of this new plugin!
Installing the Plugin
To install the Sendinblue plugin for Zoho, start by visiting the Sendinblue page in the Zoho marketplace and click "Install."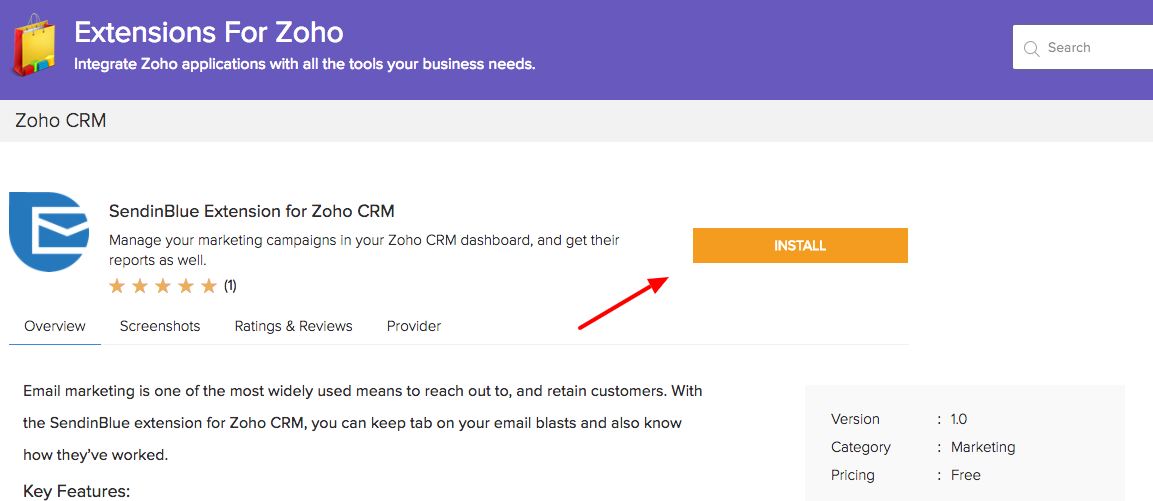 After installing the plugin, you will be prompted to link you Sendinblue account with the plugin by typing in your V3 API key. You can find this key by clicking on the "API & Forms" tab then clicking on "Manage Your Keys."

Once you have found your key, copy and paste it into the prompt in Zoho and click "Save."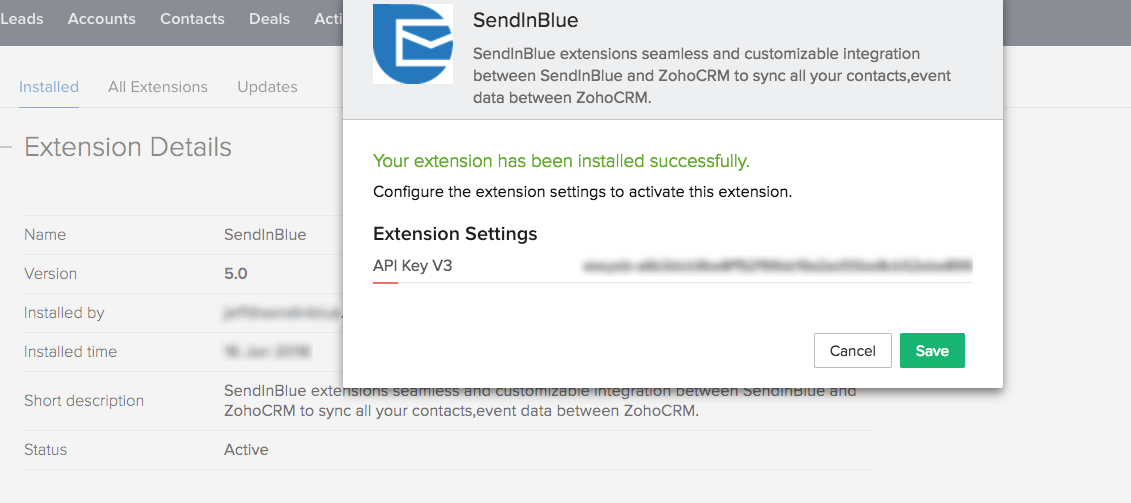 Now that you've successfully connected your Sendinblue account with your Zoho CRM, you can sync your CRM contacts with Sendinblue.
Sync Your Contacts
To sync your Zoho contacts with Sendinblue, visit the Sendinblue tab under the extended menu icon.

Once you reach this menu, you're presented with a number of options for syncing your contacts. We will go through them step by step.
The first option lets you decide which contacts you'd like to sync by choosing between one of the following:
Bulk Sync – Sync all of your contacts
Selective Sync – Sync only a selection of your contacts
The next option gives you 2 choices for sync type:
One Way – Sync contacts only from one platform to another
Both Ways – Sync contacts across both platforms
If you chose "One Way" in the previous option, then you will be able to distinguish which platforms you would like to sync to and from by choosing either:
Sendinblue to Zoho – Sync your Sendinblue contacts to Zoho
Zoho to Sendinblue – Sync contacts from your Zoho CRM to Sendinblue
Finally, you will be able to select if you would like to "Enable Scheduled Sync," by selecting yes or no.
If you click yes, you'll be given a new option, "Select Sync Occurence," which enables you to choose between either daily or weekly syncs.
Finally, you are given the option to decide which module in your CRM you would like the sync to affect, choosing between: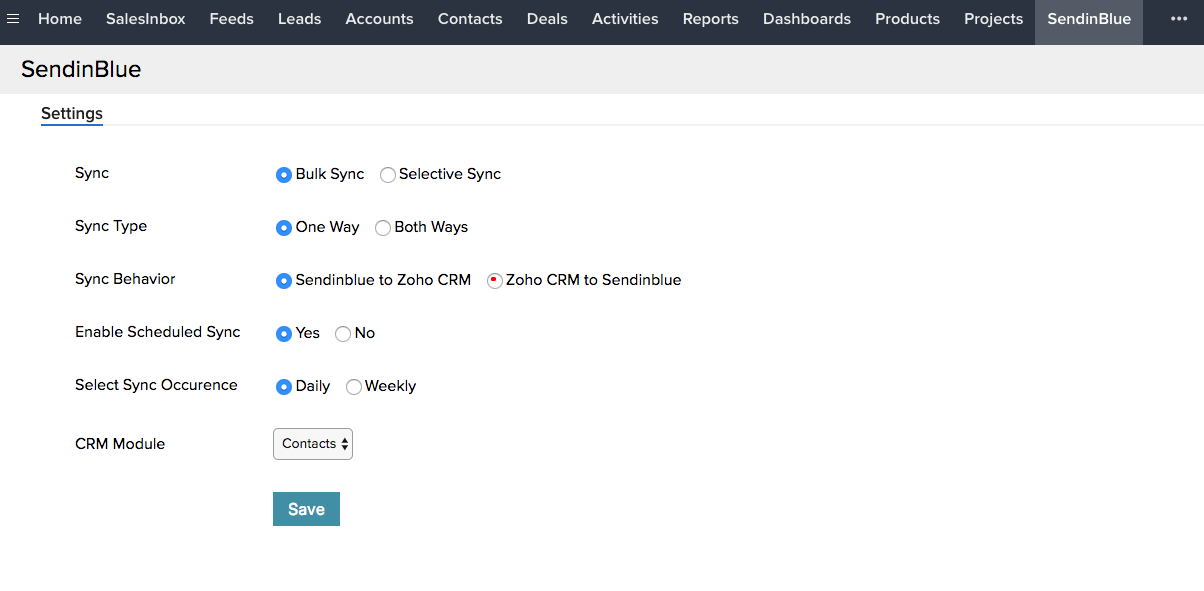 As soon as you save your settings, you can click "Start Sync" to perform your first sync with the settings that you set up. There is also a new tab in the Sendinblue menu called "Settings," which allows you to change your sync settings at any time.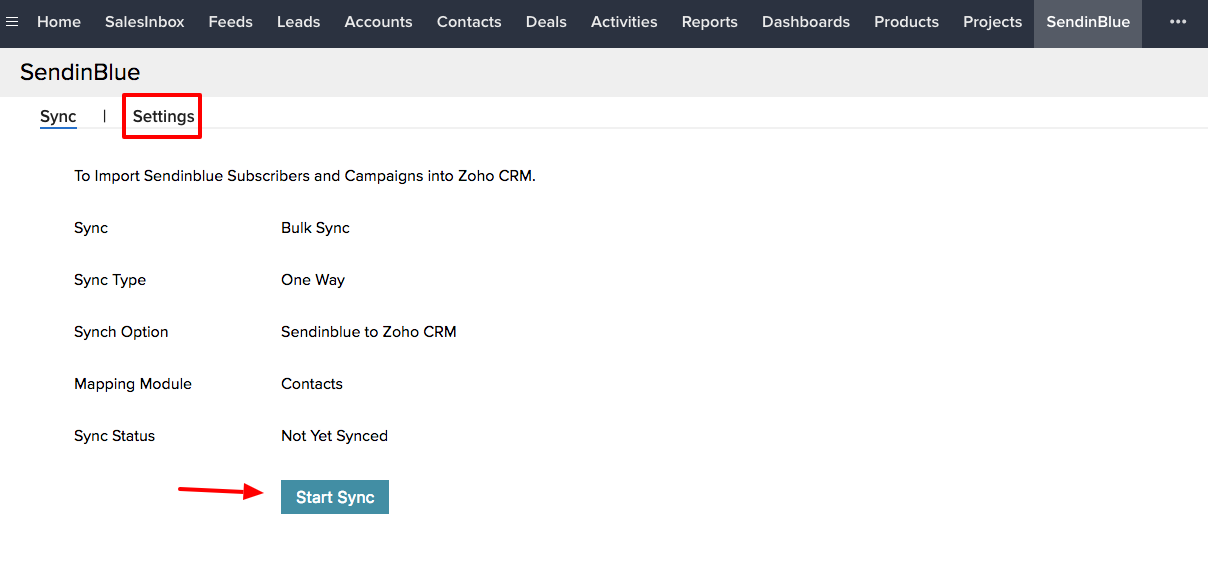 After successfully running the sync that you set up, you should be able to find your contacts in the "Contacts" sections of both your Zoho CRM and/or Sendinblue, depending on the settings you chose for the sync.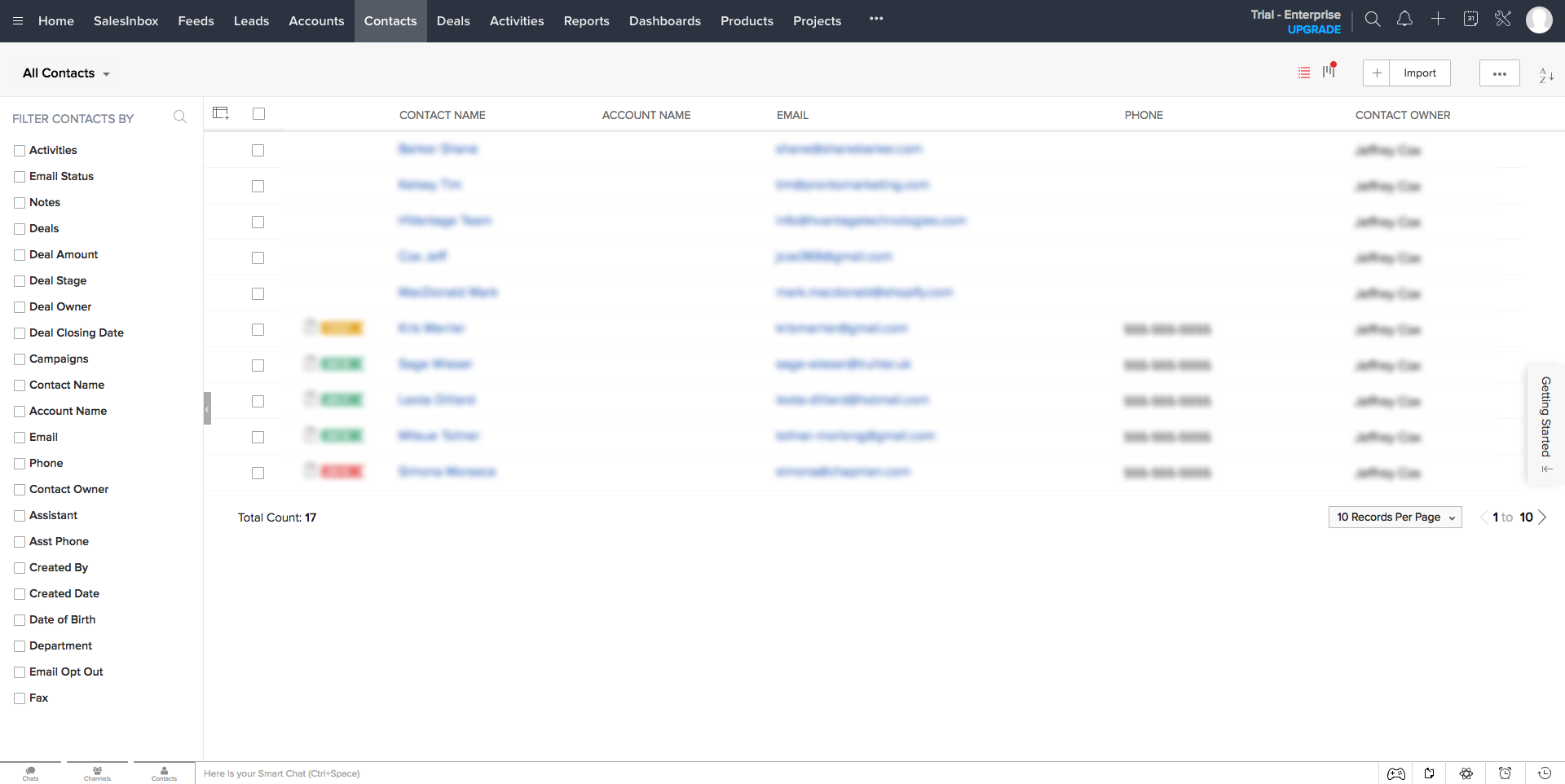 View Campaign Results in Zoho
Now that you've got your contacts synced up, it's time to take a look at Sendinblue campaign results directly from Zoho CRM. You can access this information by clicking on "Campaigns" from the extended menu at the top of your Zoho page. Once here, select the campaign that you want to view.

After choosing a campaign, you'll be taken to a page that has detailed results for that specific campaign. If you want to more quickly analyze campaign performance in Zoho, you can also modify the numbers at the top to give you the numbers you're most interested in seeing.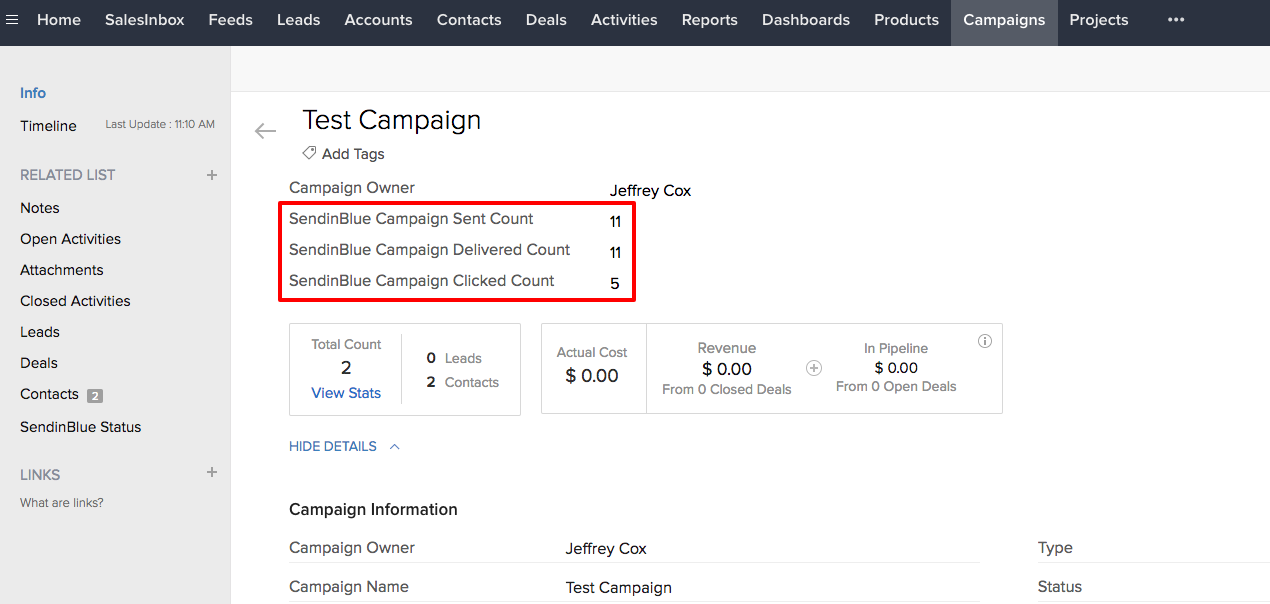 Why Choose Sendinblue to Complement Your Zoho CRM?
No more daily sending limit
When sending emails through Zoho, there is a daily sending limit for all users on the platform. If you have larger emailing needs, it might be preferable to use a dedicated email marketing solution to bypass this limit. Fortunately, Sendinblue has no daily sending limit for paid accounts.
Transactional Emails
The Sendinblue platform also lets you easily send transactional emails to your clients. These are one-to-one emails that are sent as the result of a user performing a specific action or event on your website. Some examples include:
Subscription confirmation
Order confirmation
Password reset message
Invoices
Transactional emails are an essential piece of the marketing equation for any ecommerce store or any business that has customers who prefer receiving their bills via email.
Conclusion
Now you're ready to start using Sendinblue in tandem with your Zoho CRM to enhance your customer communications even more than before!
If you have any feedback on this plugin, or any other integration with Sendinblue, feel free to share in the comments below or on social media.
If you want more content like this, subscribe to our newsletter below and follow us on Twitter!