Sendinblue acquires its competitor Newsletter2go, the leading email marketing provider in the German market. The coming together of these two companies will allow them to build the European leader in digital marketing with a strong focus on respecting user data privacy.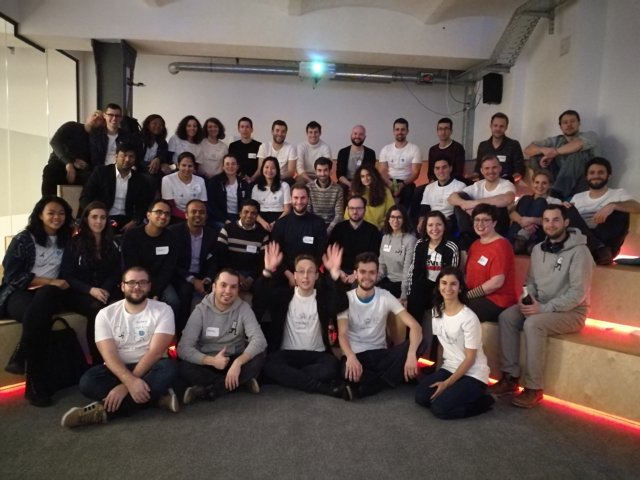 We are extremely excited to announce Sendinblue's purchase of Newsletter2Go — our German alter-ego (or rather, doppelgänger ?).
Thanks to this acquisition, Sendinblue and Newsletter2Go can join forces and amplify their efforts for developing innovative new features and accelerate their expansion into other international markets.
What is the impact on Sendinblue users?
None! But you can expect more features, more integrations, and a better overall experience in the future as we continue to build out and improve our product.
The two teams have already begun working together to provide a richer and more qualitative experience for current clients of both Sendinblue and Newsletter2Go.
What is the goal of this acquisition?
A little over one year ago, Sendinblue secured a €30 million funding round with two clear objectives in mind:
Heavily invest in research and development to create a better and more intuitive solution for our users
Accelerate our growth internationally
Since then, we've made a lot of headway on these two goals. We've added tons of new features to our product, continued to improve the experience we offer our users in our product, and grown our teams internally to ensure that we are always offering the overall best service, even as we grow and scale.
In addition to that, we have always been vigilant to identify any other opportunities for growth outside of our own internal development; and that included acquisitions.
After establishing ourselves as the leader in the French market, it made sense for us to look outward toward other international markets. If we wanted to construct a company that would take the helm as the leader in digital marketing for the European market, we needed to further solidify and consolidate our position in other countries Europe. For us, Germany was very clearly the most important next piece of this puzzle.
Building a European leader
Technology is quickly taking over many aspects of our lives, including business. But, there is still a gap between the digital maturity of consumers and the adoption of new technology by European companies.
Large actors like Amazon have been capitalizing on this gap over the past few years. Their large budget and unrestricted access to advanced marketing technology have enabled them to corner large swathes of the market without much scrutiny or adversity.
New forms of online purchasing and client relationships have become the norm, and SMBs must adapt if they want to stay relevant. That means equipping themselves with the right tools to effectively communicate with clients, website visitors, and prospects.
Our goal has always been to provide small and medium-sized businesses the enterprise-level tools they need to compete with the big guys.
With the purchase of Newsletter2Go, we hope to accelerate our trajectory to become the leading European provider of secure marketing solutions that are comprehensive while still maintaining respect for user data privacy.
One shared vision
It all began when we met the three co-founders — Christoph Beuck, Steffen Schebesta, and Max Modl — and the rest of the Newsletter2Go team in Berlin.
What we discovered was a bootstrapped, thriving company of 60 people rooted in the same values that we hold dear: a strong focus on product and an insatiable desire to satisfy our clients. We found the same culture of innovation, transparency, and agility that we have worked hard to foster in Paris, Noida, and Seattle.
We quickly realized that we shared a very similar DNA and our vision was one and the same.
That's why we couldn't be happier to consolidate and refocus our efforts together and conquer the rest of the world!