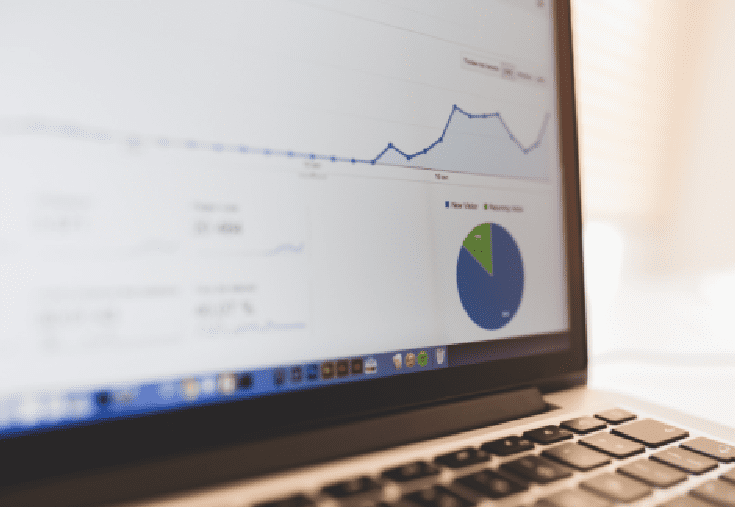 Imagine if you could read your customers' minds to give them a tailored experience that offers everything they want from your business.
If you've been operating for any length of time, you likely know your customers' likes and dislikes, and what marketing strategies have been successful. You might even know how they take their coffee!
While it's not as exciting as mind reading, leveraging data provides excellent knowledge and invaluable insights about your customers (well, maybe not the coffee part). As businesses analyze increasing amounts of customer data, it becomes much easier to understand customer behavior and provide a more personalized experience.
Email marketing offers direct, ongoing opportunities to interact with your customers. Keep in mind though, each message must add real value to your relationship. In the eyes of your customers, there is a fine line between value and spam.
With the unsubscribe button just one click away, a deep understanding of your customers is essential to providing the most relevant email content, to the right people, at the most effective time. You can find the answers to all of these questions by examining your customer data. However, extracting the right information from this data can be a challenge.
Fortunately, we're here to help! Read on and learn how to define the "Who, What, and When" of your email marketing campaigns and use them to optimize your customer engagement and ROI.
Know Who to Target
One common mistake is casting a wide-net email that aims to capture all of your readers at once. This comes across as spammy and generic, and is a surefire way to sink your engagement. Instead, you should segment your customer base—one of the most important aspects of email marketing. By separating your customers into different groups, you can create more personalized messages by tailoring content to each group's preferences and buying trends. Offering readers a more relevant experience increases engagement and makes your emails less likely to be overlooked or dismissed as spam.
Consider these elements when analyzing your customer data to create effective email segments:
Purchase history – Customers with similar purchasing preferences may find similar promotions and content valuable.
Previous email engagement – Some customers are very responsive to email marketing (promotions, holiday sales, newsletters, etc.), and others may never open emails or click through to your landing pages. These segments will likely require different marketing strategies to be successful.
Abandoned shopping carts – These customers may need suggestions for similar products, useful product reviews, or simply a gentle reminder to complete their transaction.
Time since your last interaction – Re-engaging customers who have not visited your business (online or in person) recently can give your bottom line a boost.
Start with this list and you may find additional groups and subgroups that are more relevant for your business. Once you have created customer segments, it becomes much easier to solve the next piece of the email marketing puzzle: the content.
Know What Content is Most Effective
Customers want to feel like their personal situation and interests are being addressed directly. However, personalizing your message can be a HUGE challenge when you have hundreds or thousands of customers. That's why using data to design emails is so important. In fact, a 2013 study showed that personalization in promotional emails increased unique click rates by nearly 30%, and unique open rates by over 40%.
Here are some ways that data can be used to improve your email content to boost customer engagement:
Personalization – Use your customers' names, as well as other relevant information such as geographic location and past purchase history to add a more personal element to your content.
Real-time information – Implement dynamic content so that information will be fresh no matter when your customer opens the email. Examples include current weather, social media feeds, stocks, and even live countdowns ("Sale tomorrow," or "3 days left to buy," is much more urgent than a static date). Creating urgency will eliminate customer hesitation and lead to more conversions.
Relevant recommendations – Leverage purchase history data across your entire customer database to provide personalized suggestions and drive new purchases. For example, "Customers with similar preferences to you also liked: " or "Products similar to items you recently viewed: ".

Iterative improvements – Choose one element of your campaign (subject line, content organization, call to action, etc…) and perform A/B testing on batches of customers in each segment to try different types of content to optimize open rates and customer engagement. Hint: Use your campaign reports to track customer engagement.
The goal is to make your campaign feel like a one-on-one conversation with each of your customers, and creating the right content is essential to achieve this goal. Once you have the content piece down, you have one more question to answer: When should you send your emails?
Know When to Send
The optimal time to engage customers with your campaigns will often vary depending on the segment that you are trying to reach. This is where your data comes in handy! You can find valuable insights on customer behavior from your data that will help guide the timing of your email marketing.
Think about these factors when analyzing your data to inform campaign timing decisions:
Re-engagement – Following up with customers is a great way to re-engage or give them a gentle nudge in the right direction during various stages of the purchase cycle. This is especially effective for abandoned shopping carts, reaching out to customers who haven't visited your site in x days, or following up after an in person store visit, etc.
Special events – Contacting customers on holidays or personal events, such as sending birthday emails or membership anniversary gifts, with special offerings can increase revenue per email by 300%.

Email timing – Using A/B testing is a great way to better understand the behavior of your customer segments and learn which times and days of the week get the most engagement.
Additionally, you can further individualize your email marketing efforts and timing by using Sendinblue's marketing automation and transactional messaging platforms to create individual emails for your customers based on event triggers in the purchase cycle or personal events. These tips will allow you to get the best ROI from your targeted campaigns.
Bring it all together
It is easy to get lost in all of the data out there. Trying to extract useful information can feel like drinking water from a firehose. However, this challenge also brings amazing potential to communicate more effectively with customers and maximize the value of your marketing efforts. Now that you have a few ideas of how to better target and optimize your email marketing campaigns using data driven decision methods, give it a shot on your own Sendinblue account!
Don't have a free email marketing account yet? Sign up today.
Happy Sending!