Reading time about 12 min

The best newsletter ideas give your content the power to engage readers. It's easier than you think. Building a successful email marketing campaign counts, but your outreach is most effective when you give your subscribers email newsletters they really enjoy.
This post will help you come up with new and creative newsletter ideas guaranteed to change up your mailings and provide subscribers with new and exciting content without losing sight of your goals.
By the way, if you're looking for a tool to create, manage, and send newsletters, why not take Sendinblue for a test-drive? Our free plan lets you send up to 9000 emails a month (or 300 per day).
I want to build my next newsletter with Sendinblue >>
What kind of fresh newsletter content ideas keep them wanting more?
You want to turn more readers into loyal subscribers and you'd like to see better conversation rates. Well, it may be time for a content overhaul that avoids blatant promotions and instead focuses on reader engagement.
Finding freshnewsletter topics can be a major challenge. Have you found yourself running out of ideas for things to put in a newsletter? If the answer is yes then you've come to the right place.
We're going to help you think outside of the box thanks to our treasure trove of newsletter ideas.
What to include to make your newsletter content unique?
Not all types of newsletters accomplish what you're after. When creating a newsletter, you need to be aware of your goal but also provide reader value. Your newsletter can be informative, inspiring, or purely entertaining.
Visualize your newsletter as a midpoint between social media and your blog content. Now, make it better.
You may know the 60/30/10 rule from social media: Post 60% informative own content, 30% curated content and 10% promotional content.
Now it's time to break that rule. Blow up those first two numbers. Shoot for 80% of your own informative, entertaining content and 10% curated content.
Browse the latest newsletter examples. Use them for inspiration. Perfect your newsletter design. Then take ideas from our list below, apply your customized 80/10/10 rule, and you should see an increase in open and click-through rate.
Without further ado, here are 50 newsletter ideas guaranteed to spice up your mailings and wow your subscribers.
Personalize Your Brand and Company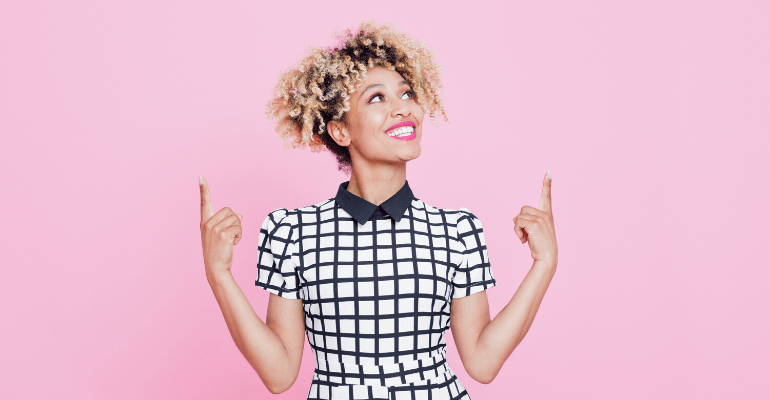 Let readers get to know your company. Behind-the-scenes stories are an excellent way to stand out from the crowd and show personality.

Be more relatable. Sharing insider information makes your brand feel human. This is essential for building subscriber trust.
Make your readers feel like part of your business.
1. A personable letter from a key team member
Greet new newsletter subscribers with a sincere welcome email from inside your business. Make them feel at home with a warm outreach from someone who holds a key position in your organization.
2. Announcements celebrating new team members
3. The story of your company's beginnings
4. Photos from around the office
Show off things you love about your business. Shared desks, creative corners and favorite framed pics and certificates let readers peek into your workday. Score bonus points with adorable office dog photos.
5. Sneak peeks at upcoming projects
6. Details about company anniversaries
Invite readers to join you in marking significant company milestones. Sweeten your proposals with celebratory giveaways.
Make sure to showcase your progress without actually bragging about it in your content. Be humble – only share accomplishments that provide value for your subscribers.
7. Fun facts about your organization
Turn entertaining things about your business into fun company newsletter ideas. Does that amazing office dog greet visitors with a handsome grin and extended paw? Let his antics charm your subscribers too.
Make sure your newsletter design is completely on brand with these newsletter branding ideas
Educate your readers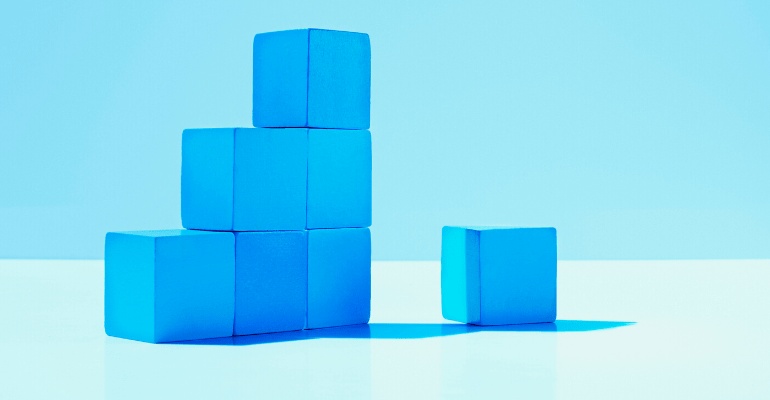 Convert insider knowledge into interesting facts for newsletters. Boost open rates and strengthen your brand by positioning yourself as an expert. Make your newsletter a must-read by including important industry content. Be sure to tease upcoming fact-sharing mailings on social media.
8. Business trends that affect your readers
9. Recommendations for the best industry-related blogs
10. Your own informational blog posts
Look over business-related blog posts you've written. They're all great candidates for professional newsletter ideas that demonstrate your expertise through your original content.
11. The latest breaking industry news
12. An insider's do and don't list
Readers are always drawn in by actionable lists. It's a smart way to convert insider advice into content that really engages your audience. Give them information they can use. They'll keep coming back for more.
13. Access to white papers and content assets
14. Links to product video How-To guides
15. Information on useful third-party apps
16. Expert tip of the month
17. Real solutions to reader problems
Subscribers appreciate newsletter ideas that help them solve problems. Share practical, everyday uses for products and services specific to your industry. Back up your recommendations with your own positive, problem-solving experiences.
18. Strategies for launching spin-off ventures
19. Industry-related infographics
20. Your own ingenious infographics
21. Interviews with experts
Encourage readership with inspirational success stories from your industry, company or organization. Interview individuals who stand out in your field. Share their expertise, their advice and their take on future trends.
22. Original How-To articles
Turn your business smarts into content ideas by creating a series of original how-to articles. Share practical tips on how they can accomplish a goal. Then, show them how much easier the process is using your product. Give subscribers innovative ways to put your products and services to different uses. Motivate them to engage with your company.
Promote your best as news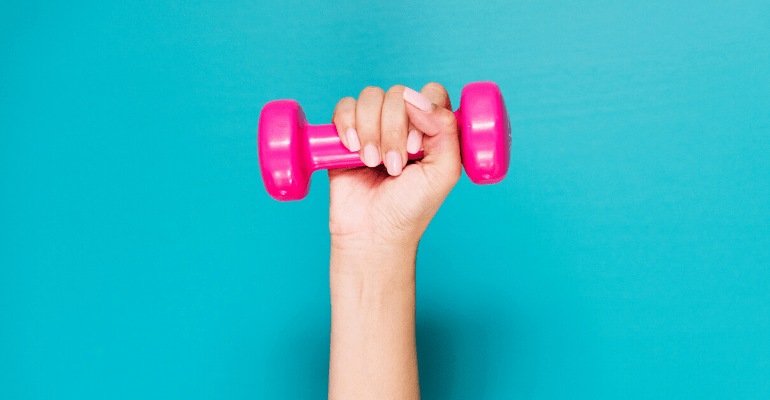 There's a simple secret to promoting yourself. Do it without sounding promotional. After all, you're reaching out with newsletter content, so make it newsy. Make the process easy, too, by crafting reader-friendly promotional email campaigns with newsletter templates.
23. A roundup of your most popular blog posts
24. Reader fan feedback
Why toot your own horn? Let your readers help out by positioning their positive feedback as content in your newsletter. This way first-time recipients don't have to search for reviews to find out why your business is so popular.
25. Save-the-date notices for product and service debuts
26. Your valuable customer loyalty program
27. Upcoming trade show news
Sharing this kind of news lets you blend informative and promotional content. It demonstrates your professional involvement in your field. It also serves as an invitation for readers to drop by and visit your booth.
28. Easy and exciting giveaways
Generate subscriber interest with news about your latest social media giveaways. Everyone loves to win and play games. This is one of those newsletter ideas that always turns casual readers into regular subscribers.
29. Pictures of your recent industry awards
30. Press releases highlighting your business
It can be a story from local news outlets. It can be a press release you've written yourself. Make sure your newsletter's positive subject line highlights why you're being recognized.
Give your readers product insights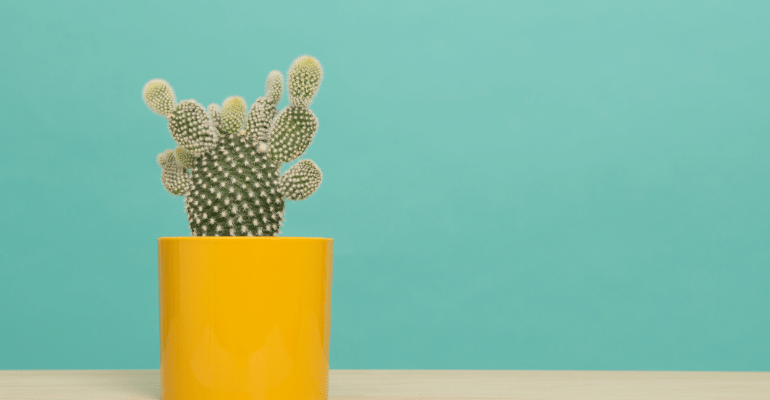 Don't just sell your products or services. Help your customers get the most out of everything you offer. Think about your audience and how you can improve their experience with your brand through your newsletter.
31. Bullet lists sharing insider tips
Keep digital newsletter ideas simple and useful with straightforward bullet lists. Make sure the value for your reader is always the focus of your content. Share insider tips on smart ways to improve your reader's experience with your product.
32. Frequently asked questions
FAQs make it easier for readers to get to know more about everything you offer. They're also an effective way to highlight new launches or upgrades as useful content.
33. Announcements about upcoming partnerships
34. Local events that you're sponsoring
35. Your newsletter privacy settings
36. New places to find your original content
Don't let customers lose track of you because of a brick-and-mortar move or an updated URL. Keep readers informed about your latest and greatest product or service location.
37. Updates on your social media feeds
38. Connections to your webinar presentations
Fun things to put in a newsletter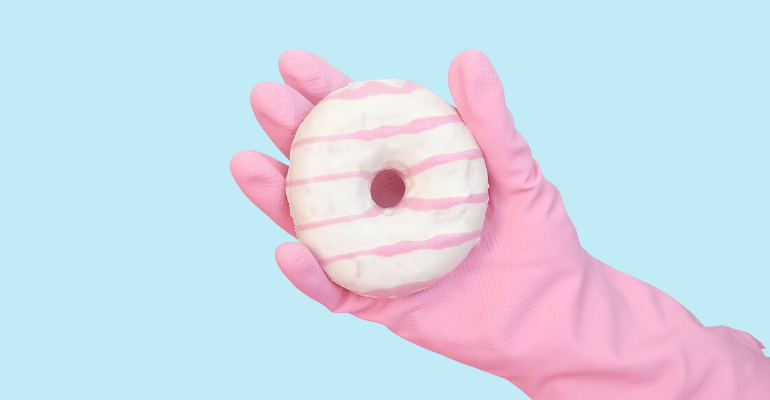 Variety is the spice of life…and email marketing! Have fun coming up with enjoyable things to put in a newsletter.
However, while providing entertainment, don't forget your newsletter goals. You should always consider how the content will drive traffic to your website and social media platforms.
39. Create 'challenges' for readers to accomplish
The Ice Bucket Challenge came and went. People still remember it. Why not light up your newsletter with a creative challenge of your own? Encourage readers to participate and share their experiences. Turn their input into entertaining content. Combine challenges with fun prizes to motivate people to participate.
40. Inspirational or just funny quotes
41. Favorite photos from your readers
42. Interesting top 10 lists
Feature Top 10 lists that cover everything from funny celebrity facts to weird historical dates. Encourage subscribers to send in their ideas. Promise to give them credit. They'll look forward to seeing their name in your next newsletter.
43. Puzzles and games
Engage your audience with interactive newsletter ideas like crossword puzzles and easy word games. Create original riddles. Invite readers to contribute their brainteasers. Make it all a regular newsletter feature.
44. Super simple contests
Come up with entertaining contests that reel in connections to your website and social media channels. Try simple interactive newsletter ideas like prizes for the first ten readers who tweet something about your business.
Send newsletters with seasonal greetings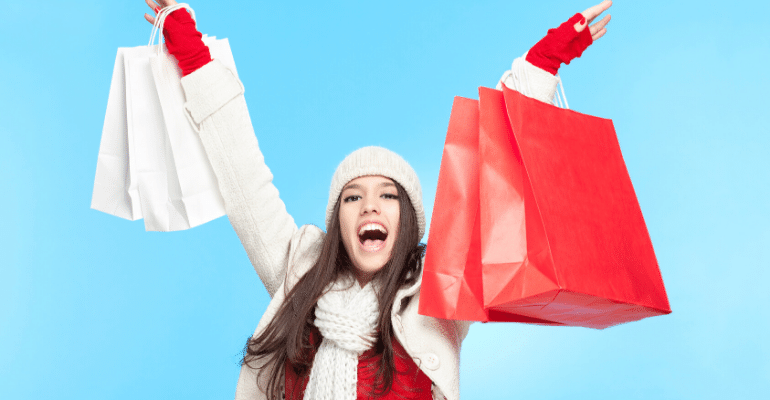 Extend seasonal greetings to your readers year-round. Keep them smiling, liking and sharing with salutations on traditional holidays and lighthearted observances. Craft these seasonal newsletter ideas into guaranteed fun that subscribers always look forward to.
And check out our free holiday email templates while you're at it.
45. Gift guides for every occasion
46. Delicious recipes that celebrate different seasons
47. Schedules for classic seasonal TV shows
48. Fun but overlooked holidays
Shine a light on obscure holidays that deserve attention. Celebrate an almost-forgotten (or unknown!) date with a content snippet that turns it into an interesting fact of the day.
So, what are some obscure holiday that'll perk up your readers?
2 Jan. – Science Fiction Day
28 Jan. – Fun at Work Day
18 Mar. – Awkward Moments Day
10 May – Clean Up Your Room Day
21 Jul. – Ice Cream Day
17 Nov. – Take a Hike Day
Find the perfect fun holiday that aligns with your brand and products and turn that into a spectacular newsletter!
49. Birthday poems dedicated to historic figures
50. Traditional holiday greetings to all your readers
Now take your newsletter to the next level
Now that you have the newsletter ideas to create fresh and interesting content, the next step is to make it look as good as it reads. Check out these newsletter design tips to knock the ball out of the park with your layout.
A healthy mix of great content and following your goals is the key to successful newsletters and long-term engaged subscribers.
For more helpful digital marketing tips, subscribe to our monthly newsletter and follow us on Twitter!