Are you struggling to figure out mobile conversion optimization? After everything you did to optimize your website for mobile, what went wrong? And what can you do to fix it?
There are now more mobile devices in the world than people. 7.2 Billion mobile devices to be exact. It's no surprise that mobile users now account for more internet usage than desktop users. According to StatCounter, mobile users are now responsible for 50.87% of worldwide internet usage while desktop only has 44.78% stake.
Needless to say, mobile traffic can have a big impact on your business if you can manage to optimize for mobile conversions. If you're still not taking full advantage of your mobile visitors, it's time to take action.
In this post, we'll show you what kind of mistakes could cause your mobile visitors to abandon your website and how you can fix it to generate more leads.
1. Forms Too Small For Mobile Screens
Forgetting about the screen resolution of mobile devices is one of the most common and the biggest mistakes businesses make when it comes to optimizing email opt-in forms for mobile visitors.
Imagine how frustrated your visitors will feel when the buttons on your email opt-in form are too small that you have tap dozens of times just to submit the form.
You have to remember that people use their thumb to navigate websites on mobile devices. Sometimes, those buttons on your forms may be too small to press with a thumb. Obviously, it can be frustrating when a form doesn't work the way it should.
Make sure that your mobile email opt-in forms and pop-up messages have responsive designs so that they appear in proper sizes across different device screen sizes and resolutions.
2. Using The Same Desktop Opt-In Forms On Mobile
Desktop email opt-in forms and pop-up messages come in larger sizes and sometimes even full-screen welcome messages. This gives you the opportunity to format them with images and use extensive copy to attract the user attention.
Although, this doesn't work nearly as well for mobile devices. The smaller screen sizes of mobile devices force you to use fewer words and images, making mobile conversion optimization a whole different challenge. It also makes things difficult for you to turn more visitors into subscribers while using a minimalist email opt-in form design.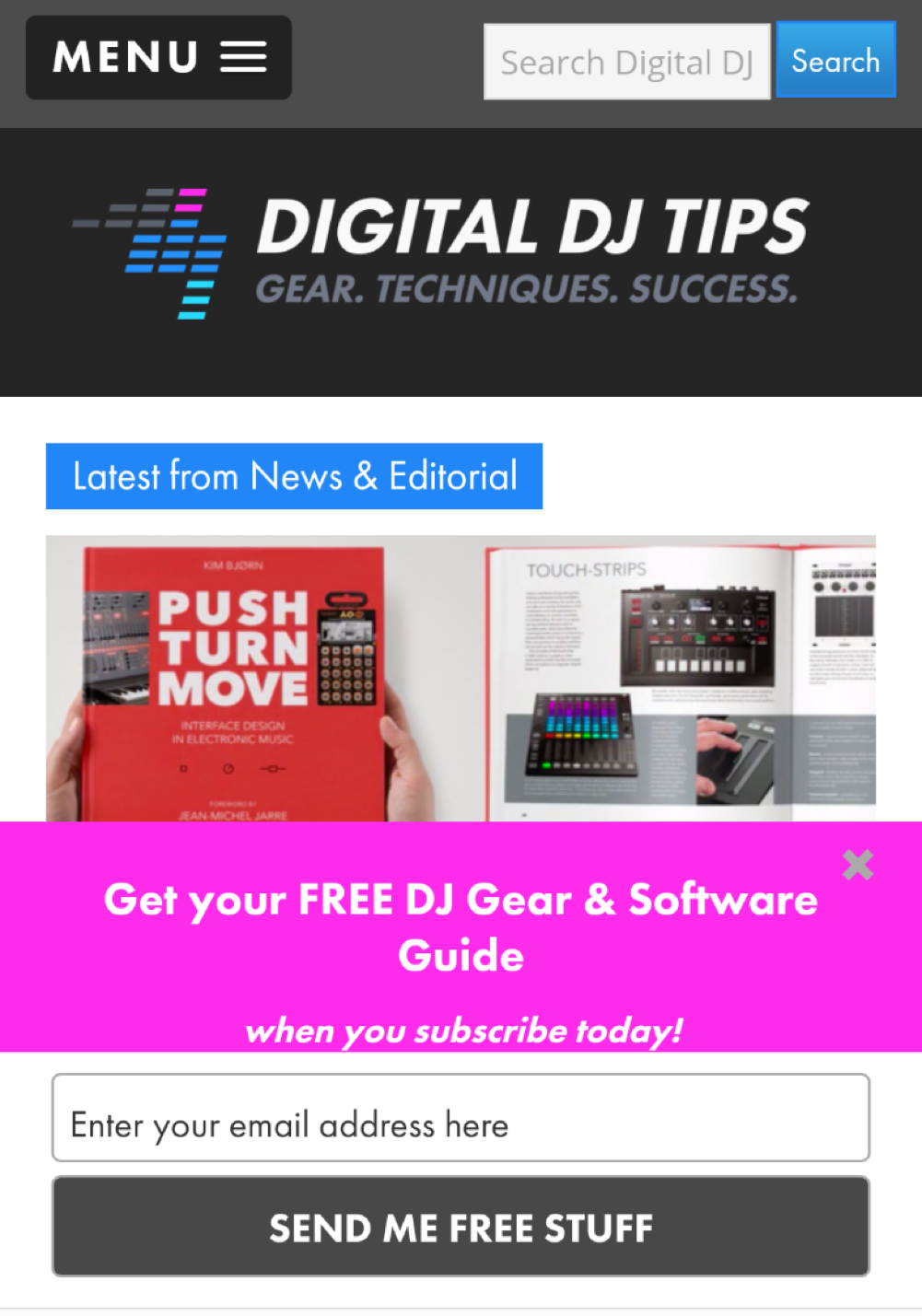 Clever bloggers and businesses are now using a brilliant way to fight this by using 2-step email opt-in forms. Instead of immediately asking people to subscribe to an email list, this method lets you integrate opt-in forms with links and images so that the form only appears when a user taps on the link.
This strategy is not only more user-friendly but it's also more effective as well.
3. Asking For Too Much Information
The more information you collect the easier it is to target specific audiences through your email list. This is why businesses use email opt-in forms with multiple fields to collect information for list segmentation and create more effective email campaigns.
However, having to type the email address with symbols and numbers using the tiny mobile keyboard is hard enough that users shouldn't have to enter their home city, age, and job titles as well.
Try to limit the fields in your mobile opt-in forms to let users easily subscribe to your email lists without any frustrations. Asking for the first name and the email address should be more than enough.
You can use special landing pages, giveaway contests, and other special lead magnets to gather more information from the visitors at a later time.
4. Forgetting About Video
More than half of all video content on the web is viewed on mobile devices. And 51% of marketers also admits video to be the content type with the best ROI. Why aren't you using video in your email opt-in forms?
Embedding a video onto your email opt-in forms can be more effective than using text and image-based forms. With video, you can pack more information into your pop-up messages and explain more about the benefits of subscribing to your email list in a more entertaining way without taking up too much space.
You can use an explainer style video to showcase what your subscribers can expect from becoming a member of your email list or even show off the features of your product while offering a discount.
5. Interrupting The User Experience
Pop-up messages are an effective strategy you can use to convert website visitors into leads. Although, it's not as effective for mobile conversion optimization. Showing a large pop-up message while a user is browsing your website can actually interfere with the user experience and the user might even end up leaving the website out of frustration.
Instead of pop-ups, you can switch to more friendly options like embedding opt-in forms between the paragraphs of your blog posts or even using a sticky notification bar on the website.
It's not only an effective strategy you can use to target mobile visitors, but you can also use it to target desktop visitors as well.
6. Not Using Inactivity Sensors
You can still use pop-up messages to target mobile visitors if you can utilize them in a non-intrusive way. For example, instead of showing your pop-up message while the user is reading a blog post, you can show the message when the user is inactive or when they are about to leave.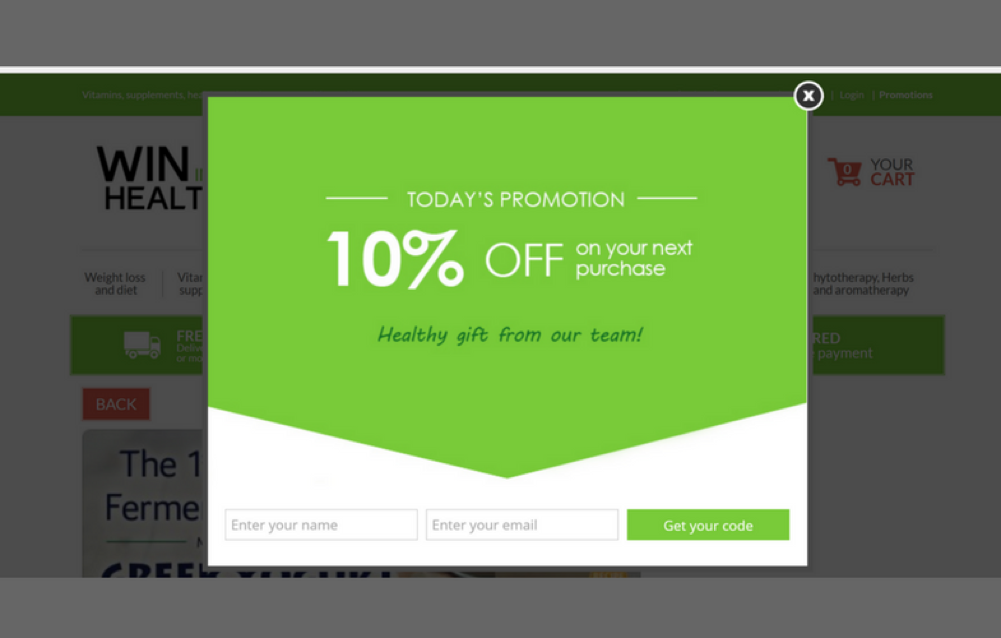 Choose an opt-in plugin that lets you create opt-in forms and pop-up messages using technologies such as exit-intent and inactivity sensor technologies. This will allow you to convert abandoning visitors into leads more effectively.
Summary
With the right tool, you can avoid making all these mistakes and get more mobile visitors to subscribe to your email list.
Just remember not to install too many plugins to add different features. It's better to get a single all-in-one plugin than installing a dozen free plugins that slow down your website.
If you want more content like this, subscribe to our newsletter in the sidebar or follow us on Twitter!
About the author:
Syed Balkhi is an award winning entrepreneur and co-founder of
OptinMonster
, a powerful conversion optimization software. He is also the founder of
Awesome Motive
the company behind several popular small business software that collectively power over 3 million websites and serves billions of pageviews every month.