Using marketing automation for small business has become much more affordable in the past few years. This software can help small business owners increase productivity and the effectiveness of their marketing campaigns with very little work upfront.
We all live with finite resources: time, money, and energy.
Small business owners know this all too well and are always trying to minimize the tax on these three things.
While it's becoming more common to use small business email marketing to save time while building better customer relationships, there's another tool that you might not have considered: marketing automation.
Marketing automation is a very powerful and easy way to boost the effectiveness of your marketing efforts at great scale while saving a ton of money. Despite this fact, many small business owners overlook these capabilities because most marketing automation tools are prohibitively expensive.
That's because marketing automation used to be only for huge enterprises. These platforms ended up being designed with a bunch of features that are unnecessary for smaller businesses (and are even under-utilized in some large organizations).
In the past few years though, platforms like Sendinblue have sprouted up to meet the needs of SMBs. That means you can get all of the time and cost-saving potential of marketing automation, without the enterprise price tag.
So where do you start with small business marketing automation?
This article goes through 7 ways marketing automation can help your small business scale effectively with actionable examples that you can implement today.
But before getting into these workflows, small business owners should begin drafting a plan with these 2 things:
Clear goals and objectives – Let your goals and objectives shape the way you use marketing automation. You can easily lose sight of your purpose when building numerous workflows. Creating your goals and objectives can prevent this from happening and keep relevant automation at the forefront of your marketing.
Benchmark performance analysis – Track your automation success metrics and compare them with your other automation workflows. Evaluating these workflows can be tedious but understanding the data and improving your workflows will create better efficiencies.
Let's be clear, marketing automation, with all its bells whistle, can be overwhelming at times. Look through these 7 simple workflows and decide what works best for your business.
7 Effective Workflows that Show the Value of Marketing Automation for Small Business
Welcome email workflow
Creating a brief but informative welcoming email will set the foundation of the relationship between your business and your subscribers.
Make a good first impression with your customers by confirming their preferences in this first message.
Giving customers a preference on how often they receive emails can go a long way. Customers will be receptive, but also they will be more likely to engage with automated emails tailored to their needs. That's why it's always good practice to add an extra step confirming your customers' preferences.
It can also be a good chance to get them to make a purchase or come back later by giving them a coupon code for a discount.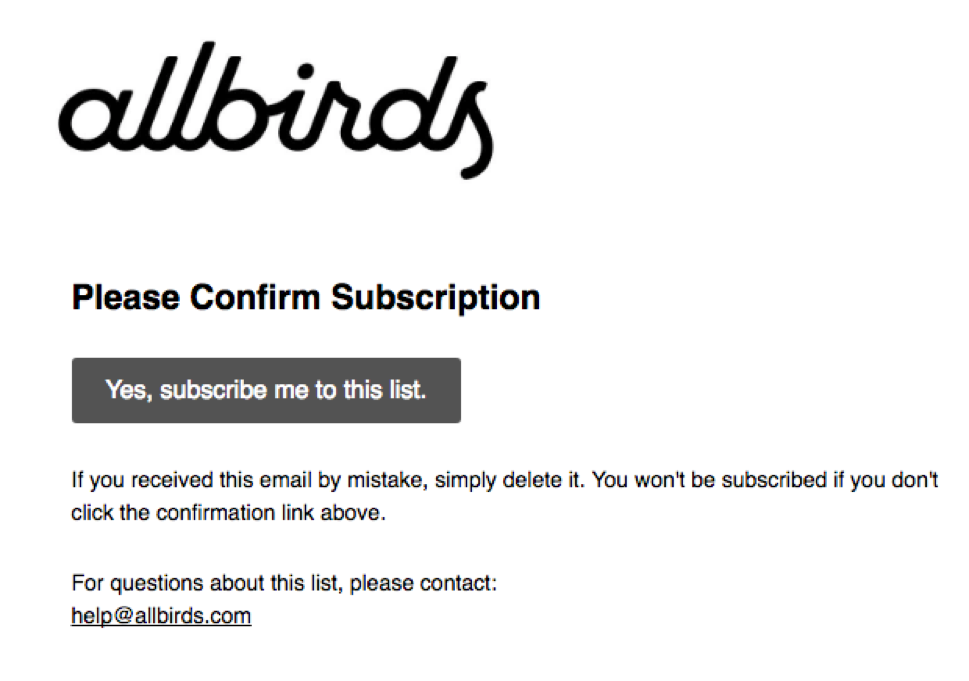 Blog/Newsletter Welcome workflow
You've got them signed up for your email marketing campaigns and they've opt-in to your Blog or Newsletter. Now you need to formally introduce your blog or newsletter.
For the uninitiated, it can be intimidating to jump into a blog without a strong foundation in the subject area.
So, once your customers are signed up, welcome them with a list of your top performing posts. If you write on a specialized topic, you can even create your own series of articles that will help new subscribers build a foundation on the topic before they start receiving regular emails from you.
This welcome series should also include all of the introductory information that you would normally include in a welcome email:
Thank them for subscribing to your Blog/Newsletter
Remind them what they'll get out of reading your blog
Ask them to review their subscription settings
Set customer expectations about content topics, value proposition (what they'll be getting, e.g. actionable marketing tips), and campaign frequency (every week, month, quarter)
Upsell Workflow
Once your customers make a purchase, you can use marketing automation to upsell them on more products in your store.
By using their past purchase information, you can recommend complementary products that go well with the products they've already bought. You can also recommend items that are popular with the rest of your customers.
This workflow will help sell products that are complementary to what's inside your customers' carts or products that are recommended by the community.
The benefit of this workflow is that you can grow the size of your customer's cart, increase your revenue, and add value to their experience — which keeps them coming back for more.
Customer Satisfaction Workflow
It's always good to know the satisfaction level of your customer base. And, what better way to learn that than by asking them yourself? That's where the customer satisfaction workflow comes in.
Start by asking how satisfied customers are (you can use an NPS tool or something you created). Once you have a gauge of customer satisfaction, divide customers into 3 groups and automate the responses for each group:
Satisfied Customers: Add them to a "loyal customers" list and send them exclusive offers and discounts to keep them happy and coming back for more.
Neutral Customers: Follow up with a survey to learn more about their experiences and see what you can improve. You can try to target this group with special offers to convert them to "loyal customers" as well.
Unhappy Customers: Send a personal thank you message for their honest feedback and try to learn more about their negative experience. You can also offer refunds or discounts to try and remedy the situation from a customer service perspective.
Sending these types of emails can be extremely valuable. Not only does it build trust with customers by showing you care, but it's also a great opportunity to make positive changes to your business.

Birthday Workflow
Treat your customers like VIPs by giving them a special discount on their birthday. This workflow will show customers that you were thinking about them on their birthday, which helps build more brand affinity.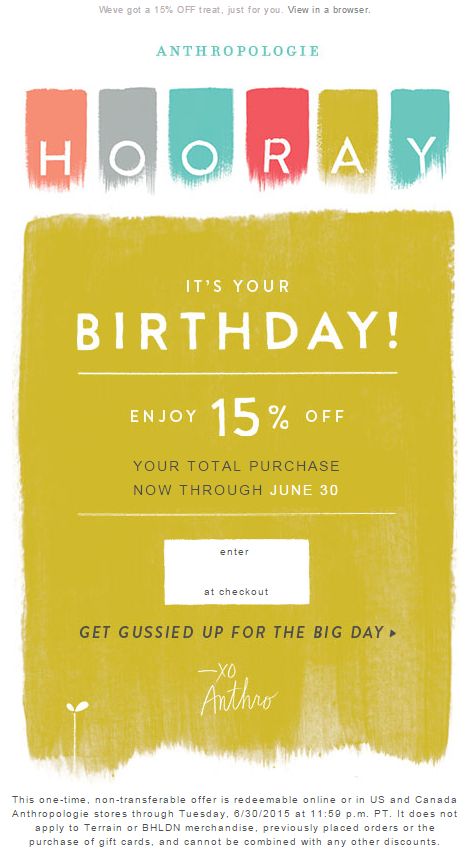 It also gives customers an incentive to visit your store and spend their birthday cash on your product/services.
If the birthday discount/promo has not yet been redeemed, send them an email reminder after a certain period of time.
Re-Engagement Workflow
If a long time has passed since a customer has made a purchase, follow up with a discount to or special offer to win back their business.
This is especially great for small businesses that sell products that are purchased relatively infrequently. A gentle reminder that you miss their business will keep them from not forgetting about you.
Plus, if they don't open your re-engagement email, you can add them to a re-opt-in list, which brings me to our final point on marketing automation for small businesses.
Re-opt-in workflow
Keeping a clean email list is very important in email marketing. One of the best ways to do this is periodically clean out subscribers who don't engage with your emails any longer.
Creating a re-opt-in workflow can get this done for you automatically. Choose a specific amount of time (6 months or a year should work fine), and send an email to any subscriber that hasn't opened your emails in that amount of time. Ask them if they still want to be on your list, and if they don't respond after about a week or two, remove them from your list.
This is a great workflow because it keeps only the most interested customers in your email list, preventing hard bounces, low engagement metrics, and unsubscribes.
This is important for small business owners because having low-quality contacts in your list can hurt your email deliverability — or worse, get you banned from your ESP altogether.
Conclusion:
With these 7 marketing automation workflows, small businesses can optimize their marketing to increase sales and spend more time on other business priorities.
Practice creating these workflows now to gear up for the holiday season. If you want to get the most out of your marketing automation, remember to do these last 2 things:
Evaluate marketing automation practices – Automation can create value beyond marketing that benefits a cross-functional team. Ask your teams to create criteria of what they want out of the automation workflows to benefit them.
Document your automations – Keeping an active document tracking what's working and what isn't in your automation can help keep you on track hitting your goals and objectives.
Source: Giphy
If you want more content like this, subscribe to our newsletter below and follow us on Twitter!