Today is D-Day! We are stoked to introduce our new brand identity that reflects the evolution of our product and company.
What did we change exactly? Well, almost everything!
Over the past few years, your needs have evolved and so has our product : we gathered all the marketing tools you need on one platform to empower you with all-inclusive customer relationship management solution.
We wanted our new brand identity to not only reflect the evolution of our platform, but also the mission and values we have endorsed.
We wanted to showcase our true personality: ambitious, human, reliable, accessible, playful and humble.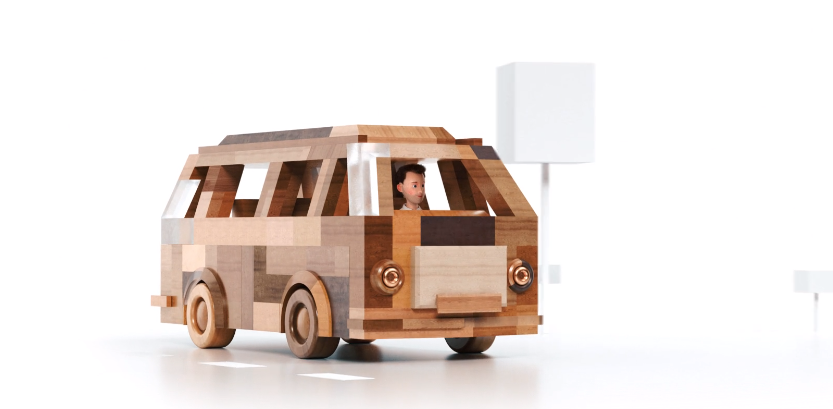 The 5 pillars of Sendinblue
So who is Sendinblue ?
With more than 7 years in business and hundreds of thousands of users in more than 160 countries, we wanted to have a fresh look on our identity and mission.
After extensive reflexion, both internal and with our customers, we identified 5 pillars on which we focus all our efforts:
Technical reliability
Support from our customer care team
Ease of use
Modularity: a platform that evolves with your need and growth
Our will to offer advanced tools at an accessible price
Reflect the heart and soul of Sendinblue
A small construction company in Brazil, a successful online gaming startup in Canada, a restaurant in Hong Kong, a world-renowned clothing brand in France…
Like the employees who come to work at Sendinblue everyday, our customers are super diverse.
We wanted our new brand identity to represent those who achieve their ambitions thanks to our platform.
Our new logo: the turning wheel
The S in Sendinblue multiplies and fans out to form a wheel.
This is the symbol of the modularity of our platforms, of our adaptative features integrating with each other to construct the vehicle that will propel you to your objectives.
Two fonts to capture our character
Our new font "Publico" might remind you of some iconic media publications such as the Guardian.
We love the font's more serious vibe and its sheer elegance.
It is balanced with the Open Sans font, for its simplicity and accessibility.
New colors out of the blue
The shy colours of our early years are now making way for a big change.
Today, we feel more mature and confident in what we are: we reflect this with much warmer, joyous and vibrant color pallette.
Friendly faces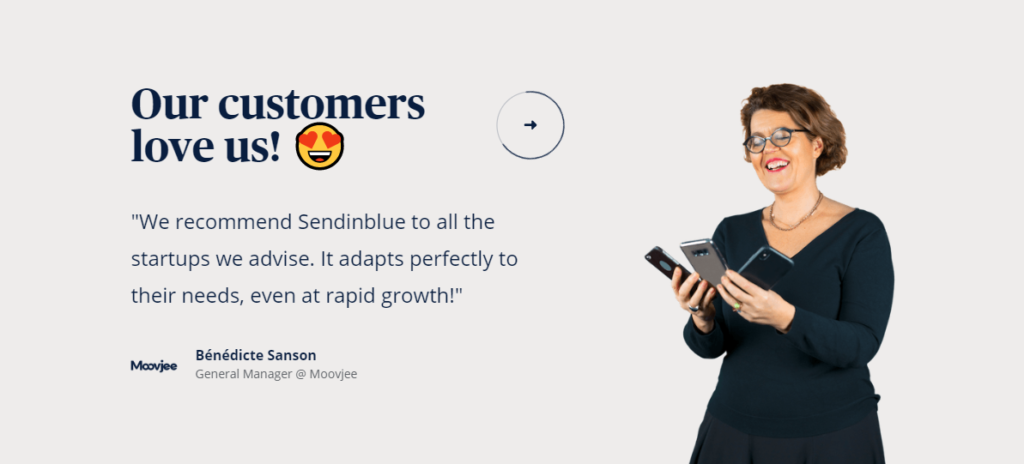 We succeed when our clients succeed. So we wanted to highlight not only the people who make Sendinblue, but also the people who use our platform everyday to achieve their ambitions.
While browsing our new website, you'll get to know some of our customers faces and motivations!
Future starts with you
From email to multi-channel communication campaigns, our tools were created to cover all of your marketing and sales needs — no matter the size of your business or budget.

Throughout the years, Sendinblue's features have evolved to match your needs and the evolution of online marketing.
This new identity highlights what we have in common : ambition, simplicity and humanity.
We can't wait to see what you're going to achieve with us!