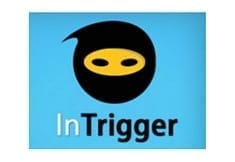 There are many tools to help you collect email opt-ins on your WordPress website, including our official Sendinblue plugin. While it's perfect for users who wish add signup forms to sidebars, within posts, or directly in a WordPress template, we recommend trying the InTrigger plugin to take things a step further!
Customizing the email signup process produces the highest conversion rates and gives visitors the best experience. InTrigger allows you to display the perfect signup form, based on your website visitors' behavior. For example, you can display specific forms triggered by various conditions, including page visited, keyword(s) used, category visited, etc.
Ready to try InTrigger? Download the free plugin from wordpress.org and connect your Sendinblue account to get started!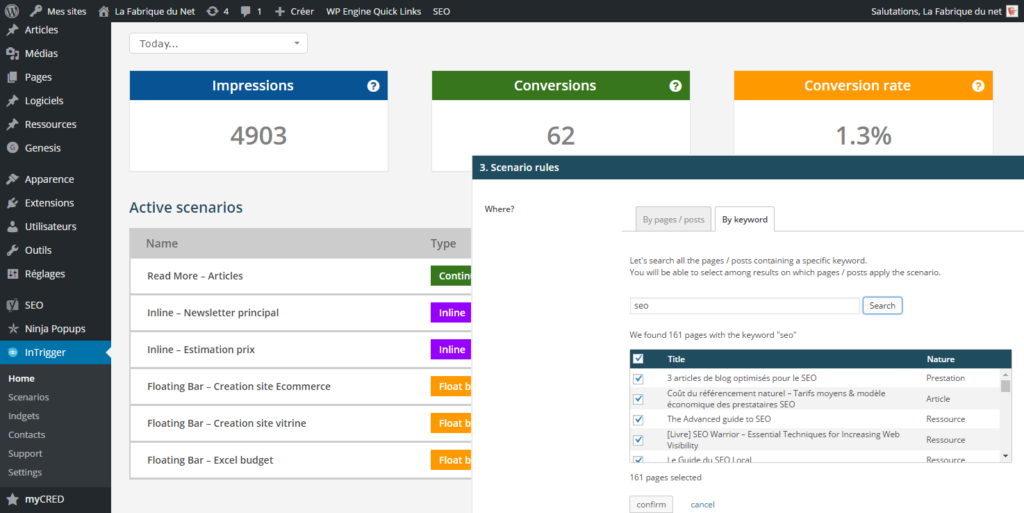 The art of collecting emails via WordPress
When designing your email signup, it's important to consider the form itself and the context of where, when and how it will be displayed. These two aspects are inseparable and equally important.
For example, consider these two approaches to collecting email signups:
Add the same "Subscribe to my newsletter" call-to-action and form within all blog posts.
Add Form A, "Subscribe for news about topic A", on pages relating to issue A. Similarly, pages relating to topic B contain Form B with an invitation to "Subscribe for news about topic B".
The second approach is obviously most effective, however many marketers ignore context in the name of efficiency, and at the expense of user experience.
Email marketing is a very common channel for companies and people using WordPress.
You can obviously use SendinBlue as a standalone email marketing tool, but what we also see is that WordPress users love closer integrations, from ESPs that have designed part of their toolset with them in mind.
There are a couple of considerations to check when it comes to choose what is the best email marketing tools for WordPress.
Collecting emails with the Sendinblue plugin
Our official Sendinblue WordPress plugin includes many helpful features, including the ability to easily customize signup forms and connect them to a specific contact list.
This feature is quite handy, especially for marketers who collect email signups from several types of visitors. For example, you can use unique forms to add new subscribers directly into lists segmented by interests, buying stage, etc.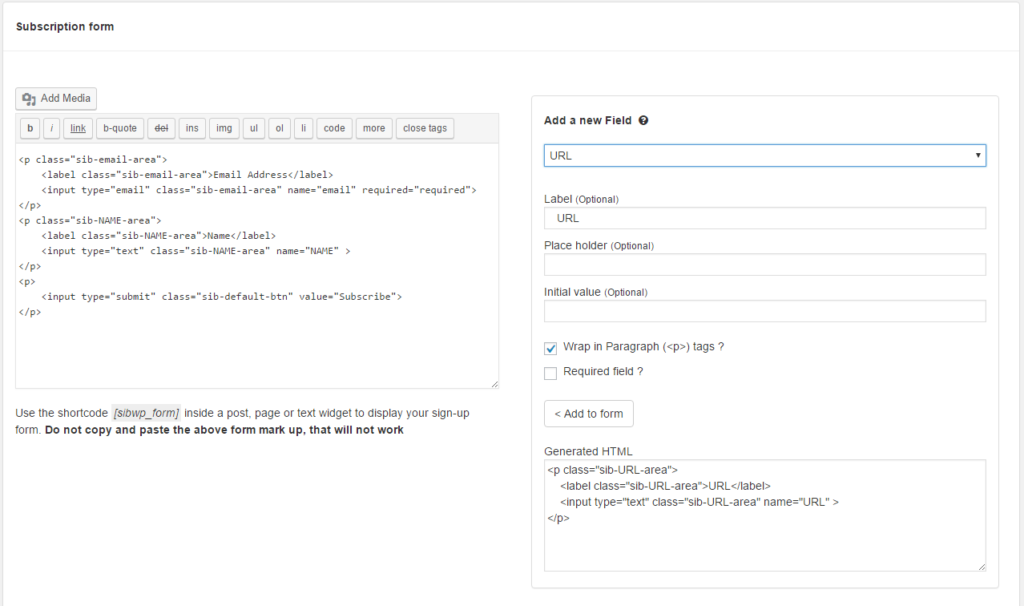 InTrigger + Sendinblue = the perfect pair
InTrigger pairs perfectly with the Sendinblue plugin by automatically displaying the best form based on a website visitor's context. Use InTrigger to display targeted forms based on page keywords, user device, online visitor behavior, and more.
Prioritize the most important calls to action, and manage the user experience to create low-pressure marketing experiences. For example, if two forms were to appear within the same blog post, update your settings to only display the highest priority form. You can also adjust the targeting settings based on key triggers, such as form views per session, hiding forms after a conversion, etc.
InTrigger seamlessly integrates with Sendinblue to produce powerful results!
Engage website visitors using targeted, user-friendly forms and automatically add new subscribers to the right list in your Sendinblue account.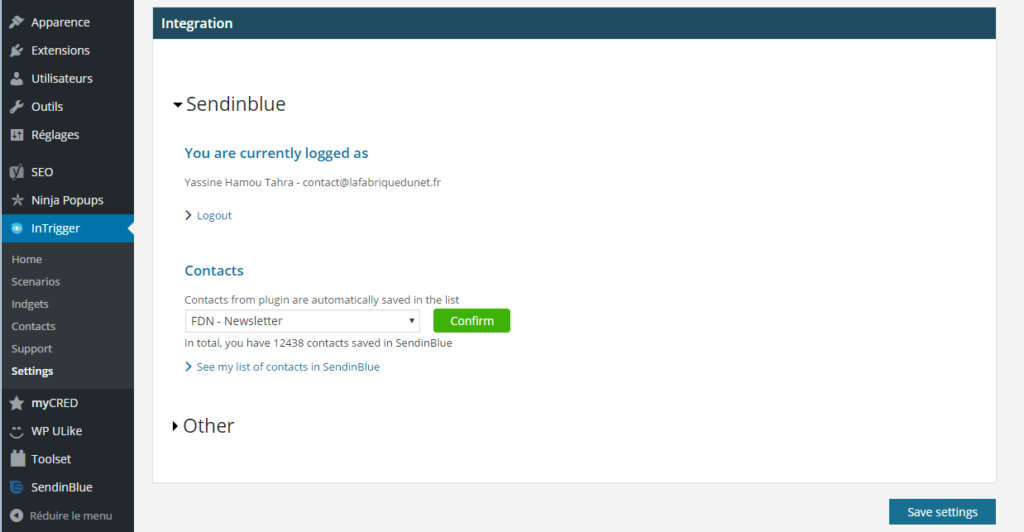 The InTrigger plugin is free! Download it from wordpress.org and install it in just a few clicks.