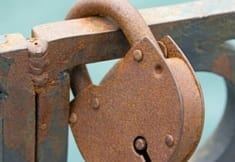 If you're a small business or entrepreneur using an @gmail.com address for email marketing, please keep reading! We'll break down the big changes from Gmail that will impact your business starting in June 2016.
What is Gmail changing?
When many inboxes (provided by Gmail, Yahoo, and more) receive email, those messages go through several standard security checks that help prevent spam from reaching your inbox. DMARC is an important security check that keeps spammers from impersonating other senders. (If you've ever received a spam message pretending to be from PayPal.com or another trusted domain, you've received the type of message DMARC was designed to prevent.)
Starting in June 2016, Gmail is updating their DMARC policy to prevent senders outside their organization from sending messages that are identified with the gmail.com domain.
While this policy is intended to prevent spammers from abusing Gmail's name, it will also impact many businesses who use their @gmail.com address for email marketing.
Check out this post to learn more about DMARC and other security protocols used by email senders and ISPs to prevent spam.
What will happen to messages sent by a Gmail address after the DMARC update?
After Gmail's DMARC update, inboxes will check all incoming messages from an @gmail.com to see if they are sent by a sender within the Gmail organization. If you are using an email marketing platform like Sendinblue to send messages from your @gmail.com address, your messages will not pass the security check and will be rejected or filtered by most inboxes.
What can Gmail address users do?
Due to this policy, it will no longer be possible to use a Gmail address to send a marketing campaign or transactional email using any email marketing platform, including Sendinblue.
We understand that deliverability is essential, and have made two solutions available for our customers currently using a Gmail address sender:
Option 1 (recommended):
Update your sender to an email address on your business domain. For example, contact@yourwebsite.com.
If you do not have a domain name setup with an email address, you can purchase a domain with email capabilities from most domain providers, such as 1&1 or GoDaddy. Then, you can configure your domain and new sender in Sendinblue. (All together, the purchase and setup process should take less than 1 hour to complete and will be a positive investment in your marketing strategy.)
Option 2 (not recommended):
Use a "free" email address as your sender that is not provided by Gmail, Yahoo or AOL . For example, you may still use a Hotmail or Orange address as your sender. However, these ISPs may soon institute a similar policy as Gmail, Yahoo and AOL, which is why we strongly recommend the first solution.
Important Note:
If your Sendinblue plan uses our shared IP addresses and you continue using a Gmail sender address, we will modify your sender so that your emails are deliverable. Your sender email address will be changed as follows:
example@gmail.com will become example@gmail.com.domaine-sendinblue.com.
If your Sendinblue account sends via a dedicated IP address, we will not alter your sender address. Your emails will continue sending from your Gmail sent using the Gmail sender, and these messages will be rejected / not delivered by many ISPs and inbox providers.
Have a question about how to update the sender associated with your Sendinblue account? Email our customer care team at contact@sendinblue.com and we'll be happy to help.
——————
For more tips on how you can be sure your email campaigns reach the inbox, check out our guid on email deliverability best practices!
More technical information:
Gmail changed its DMARC policy to 'p=reject', effective June 1, 2016. For an email sent via a Gmail address (example@gmail.com) to be accepted by the ISPs that adhere to the DMARC policy (Gmail, Yahoo and AOL), it must have a "Domain Keys Identified Mail" (DKIM) signature linked to Gmail or a Sender Policy Framework (SPF) linked to Gmail. Otherwise, the email will be rejected and will generate a soft bounce. This action has been taken by Gmail to effectively combat spam and phishing.
Yahoo and AOL adopted similar policies in 2014, and Gmail's actions could be followed by a number of other ISPs. For this reason, strongly recommend using your own domain in your sender to ensure optimal deliverability for your organization.
——————
Don't have a free email marketing account yet? Sign up today.
Happy Sending!