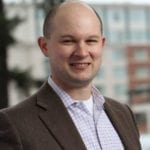 Here at Sendinblue, we're always on the lookout for new marketing resources to help our users. That's why we're excited to share our latest expert interview with you!
We sat down with Matt Heinz, marketing speaker and President of the Seattle-based company Heinz Marketing, to discuss his most recent email marketing presentation covering best practices for boosting response rates. We asked him to delve a little deeper into the campaign planning stage to offer some actionable tips for newer email marketers. Here's what he had to say:
Commit to a Campaign
Matt explains that there's a big difference between just sending an email and actually launching a campaign. He stresses that a campaign needs to have a strategic plan and a definitive goal to be successful. It also has to fit into your overall coordinated efforts to really be effective. He says,
"Sending an email is not a campaign and I think a lot of marketers today have a really shortsighted view of what it actually takes to change behavior or change a mindset among their prospects. You can't expect a single email to really challenge someone's status quo, to really get them to commit to change to get them to understand a topic or a need that isn't in their worldview right now or isn't one of their priorities. And it's not the second email either!
The idea of a campaign is a multi-touch, multi-channel concerted effort over time to reinforce and drive some type of mindset change or behavior change… If you are trying to help an audience understand a need for something, and prioritize that, that's more than just next Tuesday's email. Of course, when it comes to execution, you still have to send next Tuesday's email but my hope is that increasingly that is part of an integrated, cohesive, planned out effort rather than random acts of marketing."
Understand the Buying Stages
When it comes to segmenting your email list, Matt says that understanding the buying stages you want to target with your email campaign is absolutely critical to for success. He explains,
"What's important is that you understand enough about your target audience and enough about the stages that they will go through as they consider and then engage in a purchase decision that you can work them through those stages sequentially. You really have to give them time to understand and quantify and prioritize the problem.
So when you have educational content in front of someone, if your next step is to offer them a demo or a free trial, that's a mismatch for their buying stage and it might actually turn off the prospect because they think that you're being pushy… So when we work with clients to enumerate the stages of that buying journey for their prospects, we also will enumerate what the appropriate offer is to act as an accelerator to move them to the next stage in their buying journey."
Write a Creative Brief
Stressing the importance of planning across your organization, Matt discusses the value of a creative brief. He explains that a creative brief not only helps you plan more effectively, but also put out a better overall product,
"A creative brief should answer the questions 'Who are you addressing?' 'What's the overall message that they need to hear?' and 'What's the outcome that your seeking?' to make sure that everyone is on the same page internally.
It will also make the content creation process around that campaign more efficient. A good process will improve speed as well as the consistency and quality of your campaigns… A production schedule or campaign calendar will help coordinate what's going out next and if you're doing sequential campaigns it's likely that you'll want to review results from the early sends and potentially adjust how you're executing based on that… Just because it was a great plan to begin with doesn't mean that it will survive first contact with the battlefield. So once you start to see results it's important to take that into account to adjust the execution moving forward."
Develop Mindful Content
In regards to what should actually go into an email's content, Matt explains that there are a number of important factors to consider and that each component of your email should be carefully planned. He elaborates,
"Optimizing for mobile first is a really good best practice right now. If you're optimizing for those that are scanning emails on their phones, it means that you're creating really crisp, tight content and that's going to be easier for people to engage with on all devices.
I'm also a big fan of being light on images because the more images and graphics that you have, the more it can actually hide the message and also get your emails caught in spam filters."
Edit Content
Matt reminds us that a marketer's job isn't over once the initial campaign has been developed though. At that point, you're basically only at a rough draft stage. His advice is to check and edit every aspect of the campaign for places where you should tweak your content,
"For quality assurance, it's really important to make sure that you have someone outside of the campaign process reviewing your work. It's so easy to see what you want to see, but typos and grammar issues can denigrate the value of that campaign. So making sure that you have someone looking to improve those little things is essential."
Be Ready to Measure Results
Obviously, measuring success after an email campaign is of the utmost importance, but Matt cautions that you shouldn't wait until after you've run the campaign to start thinking about the results. His advice is to start thinking about your analysis and reporting needs ahead of time so that you're more prepared after the campaign has finished. He explains how to do this by saying,
"Start by knowing what you want to want to measure. If you wait to do that after the fact, you may be intending to measure something that you have no ability to measure. Make sure that you can tie that measurement to what matters down the road as best as possible.
Just because all you can track after a few hours is open rates and click rates doesn't mean that that's what you should actually take back to your CFO or manager. They want to know the actions that were taken as a result. Because sales are often the most important result, the metrics that you care the most about need to be as close to the money as possible."
Hopefully you got as much out of our interview with Matt Heinz as we did! Check back frequently for more helpful email marketing tips.
About Matt Heinz
Prolific author and nationally recognized, award-winning blogger, Matt Heinz is President and Founder of Heinz Marketing with 15 years of marketing, business development and sales experience from a variety of organizations and industries. He is a dynamic speaker, memorable not only for his keen insight and humor, but his actionable and motivating takeaways. Matt's career focuses on consistently delivering measurable results with greater sales, revenue growth, product success and customer loyalty. Matt is a repeat winner of Top 50 Most Influential People in Sales Lead Management and Top 50 Sales & Marketing Influencers. Matt is living through the renovation of a 105-year old historic farmhouse in Kirkland, Washington with his wife, Beth and three young children.
You can read more from Matt on his blog, Matt on Marketing, follow him on Twitter, or check out his books on Amazon.com.
Don't have a free email marketing account? Sign up today!
Happy Sending!