So you've launched a blog, equipped it with a great email opt-in plugin, signed up with an email marketing service, and started growing an email list. The only problem is whenever you send an email campaign to your subscribers, no one opens your emails.
Sound familiar?
Well, you're not alone. This is a common occurrence for most new bloggers and marketers.
The solution lies in email personalization. Unfortunately, not many use it in their email marketing. Studies show that 70% of businesses fail to personalize their emails.
Personalizing your emails will not only boost your open rates, but it will also improve click-through rates as well. According to a research by Aberdeen, personalized emails increases click-through rates by 14% and conversions by 10%.
It's not too late. You can still create more personalized emails to supercharge your email marketing strategy. Here are a few tips to help you get started.
1. Start With The Customer Persona
Starting an email marketing campaign without a customer persona is like playing a game of darts while blindfolded. You can keep sending emails, but you'll never know if anyone's going to be interested in them.
A customer persona (or a buyer persona) is the profile you create to identify your ideal customer. This profile helps define your entire marketing strategy, starting from creating blog content and lead magnets to attract your ideal customers to creating email campaigns targeting their needs and interests.
If you've been growing an email list full of the wrong people who aren't fit for your product or promotions, email personalization won't be of much help.
Start your email marketing strategy on the right path by first creating your customer persona. Then you'll be able to better understand your audience to create personalized emails that truly speak to your audience.
2. Ask Your Subscribers
When creating marketing campaigns, many brands and businesses often make the mistake of assuming. They assume that they know what the customer wants. As a result, they end up sending emails guessing what they think the customer likes.
Instead of guessing, just ask.
It's important that you tailor your email strategy based on your customer preferences with email segmentation and personalization tactics. Simply asking your subscribers about how they prefer to receive emails or how often they would like to receive newsletters will help you get better engagement from your email campaigns.
Running a simple poll or a survey will help you get that job done.
3. Use Email Personalization To Fit Your Audience
Let's not forget about the basics. The content itself is the main part that requires the most attention when personalizing an email. Even if you're sending a newsletter to your entire list, there are several examples of email newsletters that use personalization to make the content more relevant for the recipient.
It begins with the first name. Always address your recipient by the first name. Treat your subscribers as individuals. Use the name in the subject line whenever it's possible. Email is all about getting personal.
Use emojis to make the emails look less serious. And try to show your appreciation once in awhile. Let your subscribers know how much you value them being in your email list.
Also, find the perfect time to send your emails. Make sure you don't send your emails while your audience is asleep.
And last, but not least, put a friendly face to your company. Try to show that there's a real human being behind your emails. And use a real reply-to email address to let your customers reach you more easily.
4. Gather And Analyze Data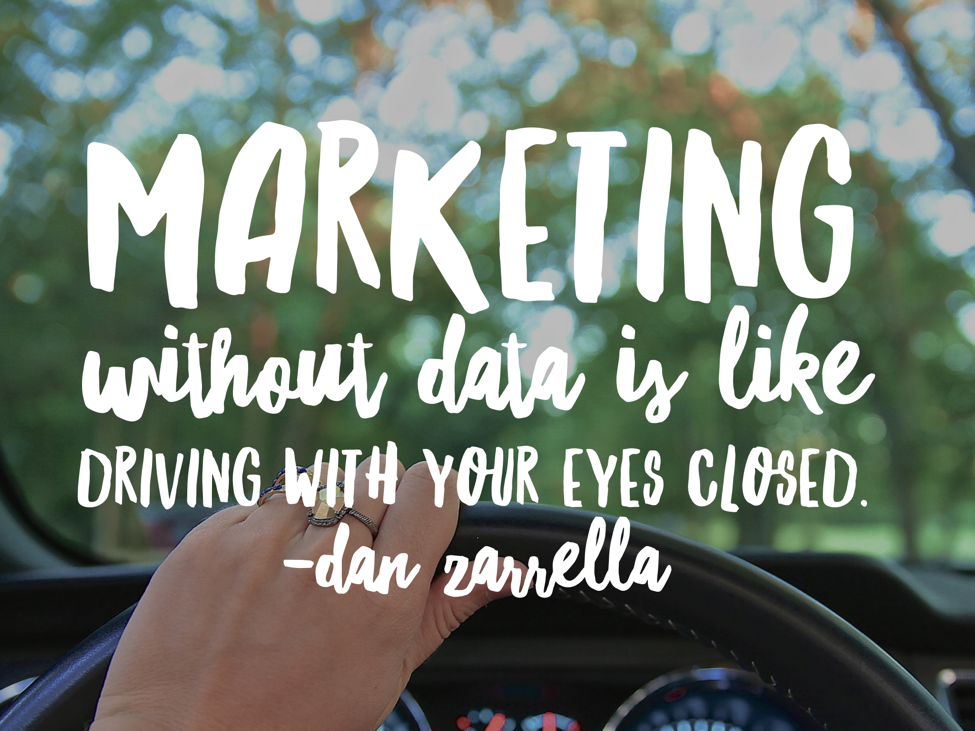 Email marketing is not a guessing game. You need data to analyze and make sure you don't repeat the same mistakes.
Collect and document all the data you receive from each of your email campaigns. Study this data to understand what your audience most likely to respond to. Take all those good parts from each of your campaigns to create super email campaigns.
For example, if you've started including Emojis in your emails, you can use your email campaign reports to figure out which type of emojis help improve user engagement.
5. Interconnect Your Marketing Systems
Understanding more about your subscribers will help you personalize your emails to fit that exact customer you're targeting. For example, if you were to collect the location data of your subscribers, you will be able to create personalized emails targeting different cultural events and holidays.
Facebook Ads is a powerful platform that makes this process easier. Particularly the Facebook Lead Ads system allows you to target specific audiences and turn them into leads. You can then interconnect Facebook Lead Ads with your email marketing service to automatically add every new contact you collect from Facebook Lead Ads into your email marketing service.
Another plus side to collecting data from Facebook Lead Ads is you'll be able to discover the interests of your subscribers. Which will allow you to create personalized email campaigns asking questions like "where do you plan to travel next?" or create emails based on themes like movies or pop culture.
6. Test Until You Find The Best Combination
There is no standard method for email personalization. It differs from one audience to another. The personalization techniques you use to create an email for an audience of college students will not work for an audience of middle-aged corporate employees.
It's up to you to figure out the right methods for personalizing your emails. And testing is the only way you can learn it.
Take advantage of those A/B split testing tools available in your email marketing service. Test your subject lines, test different pre-headers, test images, and test everything until you find the right combination that works for your email content.
Over To You
Don't forget to format your emails properly and make sure the emails look great on all types of device screens. Failing to do so will also result in low engagement rates.
Also, keep innovating and look for new ways to connect with your customers through your emails. Hosting contests and sending special goodies exclusively to your subscribers can also help build a more engaging audience for your business.
If you want more content like this, subscribe to our newsletter below and follow us on Twitter!
About the author:
Syed Balkhi is an award winning entrepreneur and co-founder of
OptinMonster
, a powerful conversion optimization software. He is also the founder of
Awesome Motive
the company behind several popular small business software that collectively power over 3 million websites and serves billions of pageviews every month.