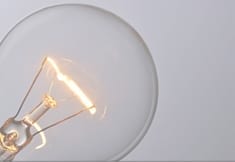 The celebratory 4th of July flashes ceased and boom: August is here already! We're not sure how this happened, but I'm pretty sure it's a ploy of the back-to-school supply conglomerate. In any case, July was chocked full of enough expert email marketing tips to fill a giant three-ring binder. But before you start stocking up on loose-leaf paper, don't worry – we've narrowed them down for you! Here's our round-up of the best recent articles on email marketing:
Email Marketing Ideas to Boost Click Rates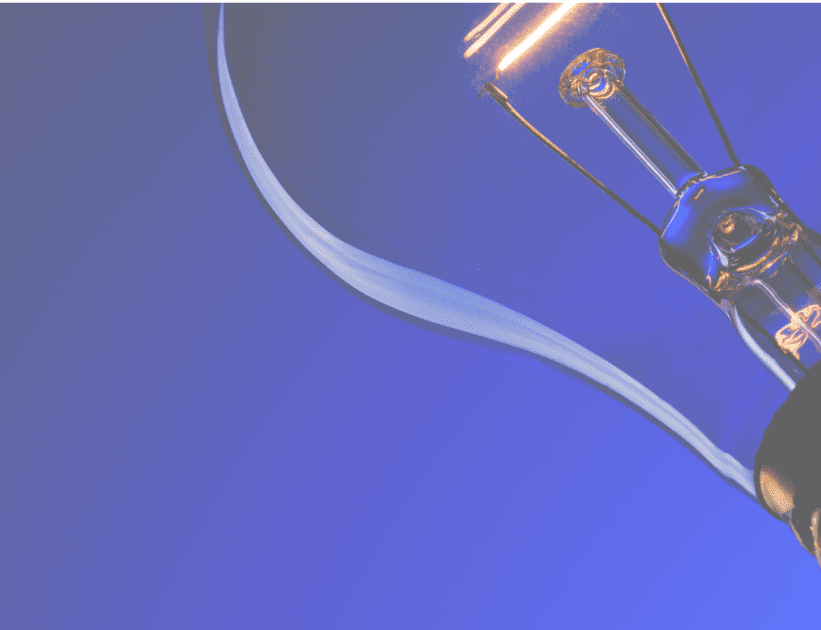 Ecommerce expert Bryan Gudmundson lays out helpful details about how to improve email engagement. His study-worthy tips include:
Letting the user lead
Incorporating relevant imagery
Sparking creativity
Relying on responsive design
Using strong calls-to-action
Doing repeated testing
He reminds us that:
Shoppers all exhibit different behavior and the same email strategy simply won't work for everyone. The ability to dispatch different messages to each user is what makes email marketing ideal for recovering conversions.
Bryan is the marketing director and creative director of UpSellIt, which provides solutions for shopping cart abandonment. You'll find him tweeting as @UpSellit and his specialty is customer recovery. He has written a number of helpful articles that have been republished on Business2Community. (In case you were wondering, Business2Community is a great resource for the latest articles on digital marketing, social media, email marketing, and other business topics as well.)
8 Metrics to Track Email Marketing Results
This quick reference guide helps email marketers know which metrics to track and how to use the data they collect to inform other marketing initiatives. Author Charles Gaiennie shares his strategic insights in this pick. So which metrics made his short list? These eight were at the top of their class:
Sends
Opens
Previews
Bounces
Click-Throughs
Forwards/Shares
Unsubscribes
Spam Reports
Charles is the founder and CEO of his own advertising, marketing, and PR firm – The W.L. Gaiennie Company – and tweets @charlesgaiennie.
Email Frequency Matters for Path to the White House 
Tom Sather's post is a really timely piece on the risks of overmailing and undermailing constituents during a political race. While his analysis is specific to the political realm, his advice certainly has business implications as well. Like a true teacher, his biggest piece of advice is,
"When looking at optimizing frequency, it's important to consider the engagement makeup of your list. By doing this, you can make a better judgment of how well your list will handle increases in frequency."
Dive into his analysis and you'll see why we would elect him class president! Tom is a senior director of email research at Return Path and has worked with companies like eBay, MySpace, IBM, and Twitter. You can follow his tweets @tom_sather. His article is just one of many great email marketing resources on Marketing Land aimed at providing helpful information for email marketers of all skill levels.
Great Content: The Other Way to Address Complaint Rates
On the Return Path blog, Mary Sohn tells email marketers that the key to success is creating emails that subscribers enjoy. She explains that it's easy to get caught up in the technicalities and forget about overall email health (like leaving that apple on your school desk for too long). As a result, Mary outlines a five point plan that you can use to check the health of email content, which includes:
Reviewing email engagement stats
Analyzing resource potential or deficiencies on your team
Scrutinizing existing emails for opportunities
Studying competitors' efforts
Establishing KPIs (Key Performance Indicators) to track success
Return Path is a data solutions provider that companies like Citrix, Groupon, Gilt, and CIG use to build better customer relationships. They tweet info from @returnpath and their blog has really in depth email marketing articles supported by extensive testing. It is kind of like a playground for all of us data nerds (or to be politically correct, mathematically inclined top performers)!
From Editorial Calendars to SEO: Setting Yourself Up to Create Fabulous Content
Isla McKetta's article for Moz contains heaps of helpful tips on how to do content marketing right! (It may be long, but it's truly a complete blueprint for content creation. You'll want to bookmark it so that you can come back to study it time and time again.)  Isla tackles sticky topics like creating an editorial calendar, assigning content governance, finding authors for content, using the right productivity tools, figuring out which types of content to write, and working with team members collaboratively to create sheer genius.
Think you don't have time to write? That excuse is as old as your dog eating your homework, which is why Isla advises:
"Set aside 15-30 minutes one day (when your research is complete) to write a really great outline. Then find an hour the next day to fill that outline in. After an additional hour the following day, (unless you're dealing with a research-heavy post) you should have a solid draft by the end of day three. The magic of working this way is that you engage your brain and then give it time to work in the background while you accomplish other tasks. Hemingway used to stop mid-sentence at the end of his writing days for the same reason."
Most people think of advanced SEO when they hear the name Moz, but don't let that scare you. Even the most novice marketers can find helpful articles from the Moz experts across a wide range of marketing channels. The Moz Blog is a great source for advice on email marketing, content marketing, and web analytics as well. And, you'll want to check out their tips via @Moz on Twittter.
With email tips loaded in your brand new backpack that help you to do everything from organizing your content creation and tracking key metrics to improving recipient satisfaction and boosting your CTR, you're ready to ace the subject of email marketing! So this year, go back to the drawing board with your newfound knowledge and write up a winning email plan!
Don't have a free email marketing account yet? Sign up today!
Happy Sending!
//