Typos, forgotten links, bad images — Yikes! Make sure you avoid these common email marketing mistakes with the help of an email marketing checklist.
Once you create an email campaign and hit "send," there is no going back.
If you make a small mistake, it's probably not that big of a deal. Most readers will simply gloss over small typos in favor of the larger themes and calls to action (CTAs) in the email body. Still, these types of things add up and can damage your trust and reputation with your contacts — so you definitely don't want to make it a habit.
But, if you make a big mistake, such as forgetting a link in your CTA button or you forgot to replace a large section of placeholder text, the consequences can be a lot more serious.
At Sendinblue, it's always our goal to make sure our users are sending optimized email campaigns that receive solid engagement and achieve the right business goals.
That's why we decided to create a 25-point email marketing checklist to help you press send on your next email campaign with the confidence that you covered all the bases.
The checklist goes from start to finish and covers all of the critical aspects that determine the success of an email marketing campaign and helps you avoid errors in all of the following areas:
Strategy and targeting
Campaign settings
Email content
Email preview
Sending and beyond
Print it out or save a copy on your computer so you can be sure to check off all 25 boxes to eliminate all of your anxiety before clicking send on that next email campaign.
Also, feel free to share this email marketing checklist with your network if you find it useful. 😉
New to email marketing? Here is an illustration of the main points in the checklist to clear things up: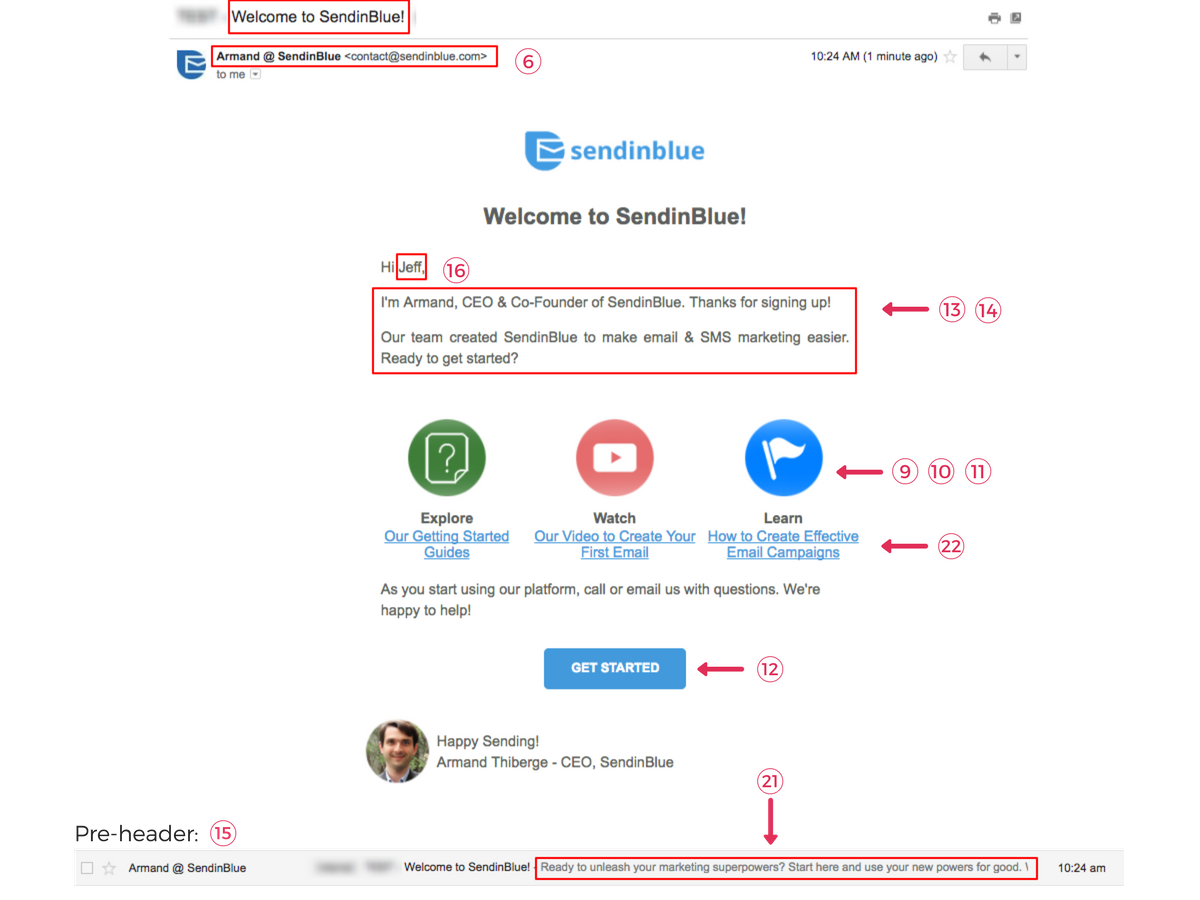 If you want more content like this, subscribe to our newsletter or follow us on Twitter!
Happy Sending!
Sendinblue Team