New features, improvements, and bug fixes — Find out all the changes we made in Sendinblue in June 2018!
Learn more about all the hard work from the product team in June on improving the product for you! We've got some great things in store to take you through the summer and into the fall and holiday season!
Marketing Automation
You can now create personalized emails that are sent after being triggered by predefined events you specify in your workflow.
More concretely, this improvement allows you to send abandoned cart emails using data that is unique to that specific contact. An example would be sending an abandoned cart email that includes the specific items the shopper had added to their cart.
Here is an example of how you would construct a simple abandoned cart workflow using this feature: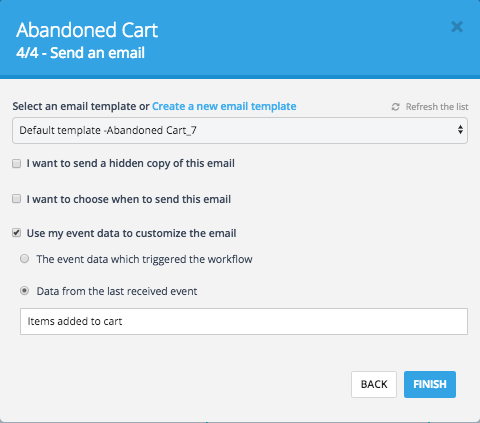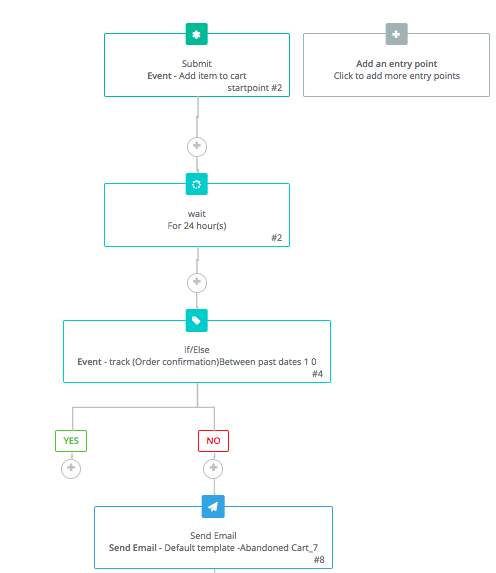 For more advanced users, this feature also offers more personalization options for emails sent by your other marketing automation workflows. We made this easier to accomplish by updating our drag & drop editor to account for this feature as well.
Email signup forms
You can now insert hypertext links in your subscription forms. All you have to do is select the text that you want to use as the anchor text, then click on the button with the link logo and ender the URL for the page to which you want to link.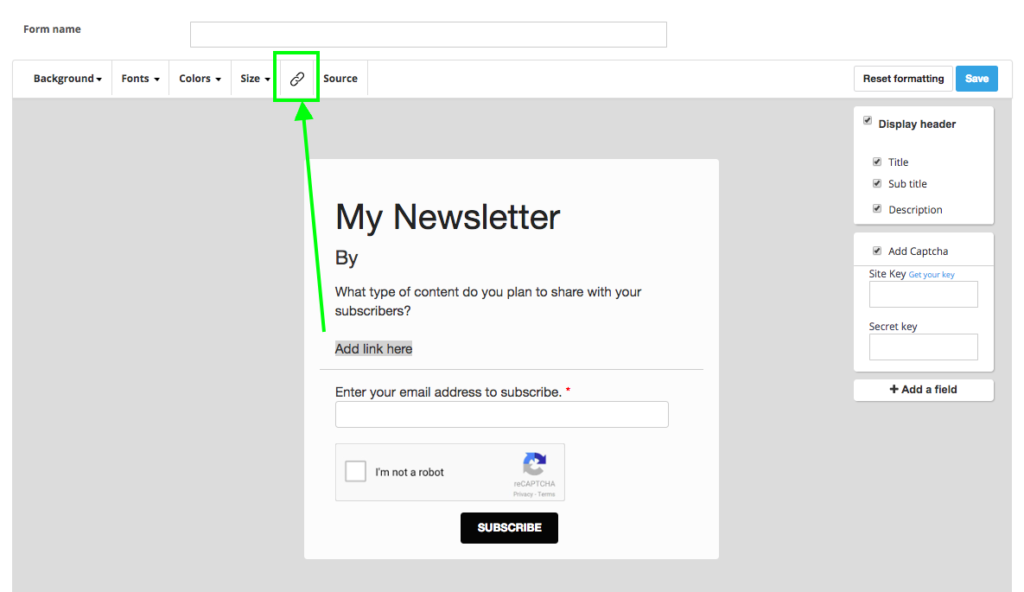 Example use case: You can use this functionality to include a link to your privacy policy or user terms to help your users better understand how you are processing their data.
Contact Management
Contact history
Contact history has been updated to include more information and insights on each of your contacts stored in Sendinblue. The new information you can access includes:
How the contact was added to the database (e.g. via API, signup form, or contact import)
The date when a contact is blacklisted and their IP address for your records
Essentially, this feature allows you to more easily access the history of each of your contacts, most importantly, the date and method of opt-in to your lists.
Contact import statistics
After importing contacts into your database, you can now see specific stats related to each list, including:
The number of new contacts
The number contacts present before the import
This gives you deeper insight into the evolution of your contact lists and allows you to see which contacts have recently been added to your database and list.
UX improvements for contact lists
When importing contacts, the confirmation button was obscured for those clients who have more than 9 lists. This button has now been moved to make it easier for all clients to organize all of their lists.
Campaign creation
If you specify the default sender name or sender address for a specific list, this will be taken into account at the time when a campaign is sent, taking priority over any names or addresses that were specified differently for the campaign itself.
Example: You have several stores and you want to send a newsletter to your customers. If you have specific contact lists separating out the customers for each one of your stores, you can define a different sender name and sender email address for each one of these lists. Then, you can send them the same campaign and the message will be "sent" with the proper sender information.
That means you can send all of your contacts the same newsletter campaign, but they'll still see it coming from their favorite store!
SMS credits for white label accounts
When a child account is deleted, the parent account will be credited with any remaining SMS credits that existed in the deleted account.