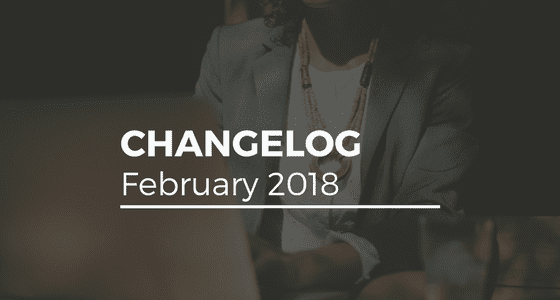 New features, improvements, and bug fixes — Find out all the changes we made in Sendinblue in February.
February is the shortest month of the year, but it was still a jam-packed month for us on the Product team here at Sendinblue. We implemented a few new features to address requests that we received from customers to keep improving your experience with our product.
Like every month, I will go over the latest improvements and changes that you may or may not have noticed in the platform over the last month!
Campaign Creation
Addition of "My Templates" tab
When starting on the "Design" step of the campaign creation process, you can now access a new template showing all of your saved templates for easy setup of a new campaign.

You can sort the templates using either their campaign ID or name to make it easier to find the template you want. You can also search for a template directly by its name.
Multi-list subscription form fields
We're very excited to announce this high-demand feature, which allows you to more effectively use segmentation when sending email campaigns to achieve higher engagement rates.
New subscribers can select their specific interests when signing up, and these interests correspond to specific lists in your email database. Once they complete the form and subscribe, they will be added to each of the lists that correspond to their selected interests.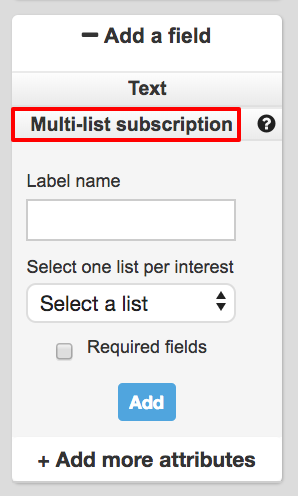 Change to link UTM formatting options
Up until now, UTM parameters in your links would not accept the character "-". This is no longer the case.
Marketing Automation
Testing inactive workflows
When you create a new marketing automation workflow, you can now test the workflow before activating it.

The "Test Workflow" button lets you send an email to an address that you choose. You can also cancel any wait time between to messages where applicable in your workflows.
Platform
Support contact form auto-fill
If you reach out to our customer support team through our contact form, your information will be automatically added to the form.
Deliverability
New SMS provider for Brazil
Thanks to the installation of a new shortcode that is specific to Brazil, we have significantly improved the deliverability and performance of SMS messages in this country.
See you next month!
As we are always looking to make our customers' lives easier, please don't hesitate to send us your suggestions via email or in the comments section below. We will do out best to accommodate your requests and work them into our product roadmap.