New features, improvements, and bug fixes — Find out all the changes we made in Sendinblue in August 2018!
The main event this past month was the release of our Custom Landing Page Builder! We also continued to work on improving other parts of our product to make sure that we're providing the best possible user experience to all of you!
Let's take a closer look at the most recent changes and improvements:
Custom Landing Page Builder
Create landing pages that customized to fit your needs!
It's now possible to build landing pages in just minutes with the help of Sendinblue's new Landing Page Builder. Whether you use them for promoting new products or seasonal sales, collecting contact information, encouraging event signups, or something else, you can easily make it happen with this feature — and all of the data collected from the page will be synced immediately with your Sendinblue account!
Choose from our many starting templates and personalize the content and design to achieve the right look, or build exactly what you're looking for from scratch using the drag and drop editor!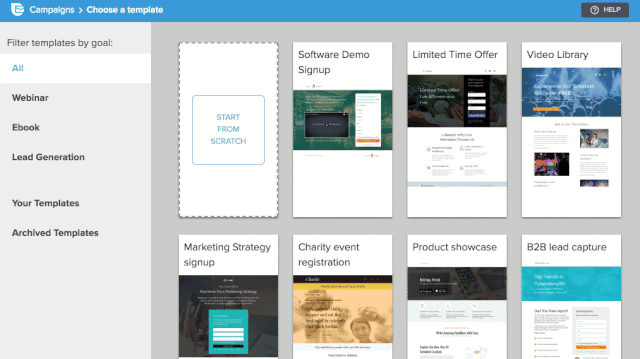 Email Design
We have added several new options to the background and design of your emails and newsletters. You can now integrate images and set the level transparency for certain elements in the builder. These elements include:
Title
Button
Header
Footer
Content Elements
Social Networks
Copyright
View in Browser
You can also set the size, position, and whether or not you want to use repetition when including images in the background of your emails.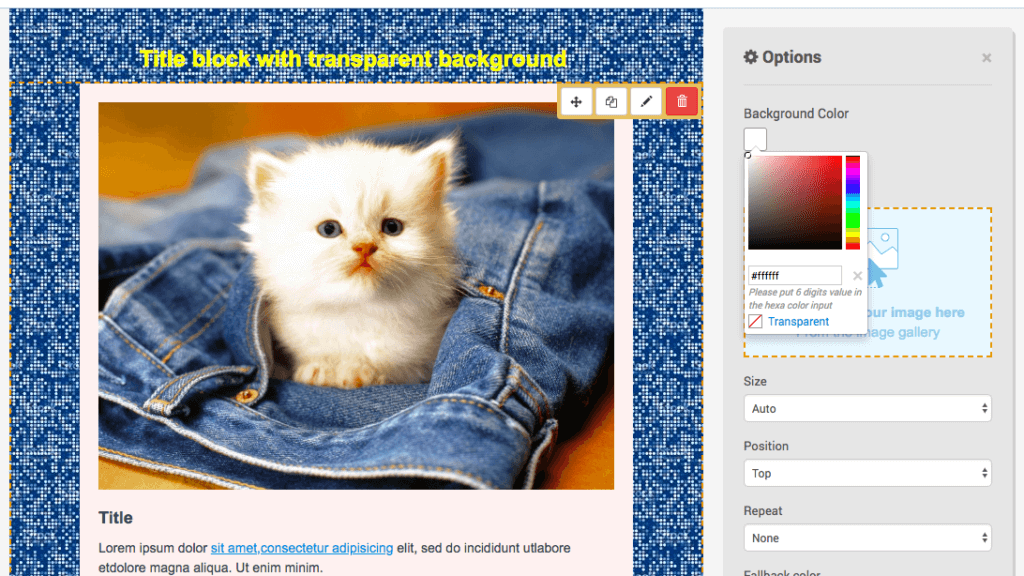 This email contains a background image, while also displaying a transparent title block.
UX
Contact History
You can now track and view the subscription, unsubscription, or list changes for each of your contacts when visiting their contact information card. This makes it easy to find the necessary information for determining the "opt-in" state of each of your email contacts.
Contact Blacklist Confirmation
You are now required to confirm the blacklisting of several contacts to avoid any manipulation errors.
Webhook Creation
To make working with webhooks on your website and in Sendinblue easier, we standardized the names of our webhooks and events, along with precise descriptions of how each even and webhook functions. You can set them up directly from the Sendinblue's advanced settings.
Dedicated IP Installation
When configuring a new dedicated IP, you can now directly see whether or not your DMARC has been set up or not.
Transactional Logs: small change
You can now close the transactional log page of an email by simply pressing the 'esc' key (escape) on your keyboard.
Marketing Automation
Personalize email templates sent using notification scenarios
Send notifications to your customers or yourself with all of the contact attributes of a user when they perform an interesting action that you want to follow up on quickly.
Boolean attributes in marketing automation workflows
We added boolean-type attributes as an option for creating new fields in the Sendinblue contact database last month. This means they are now available for use in the Marketing Automation platform as well.