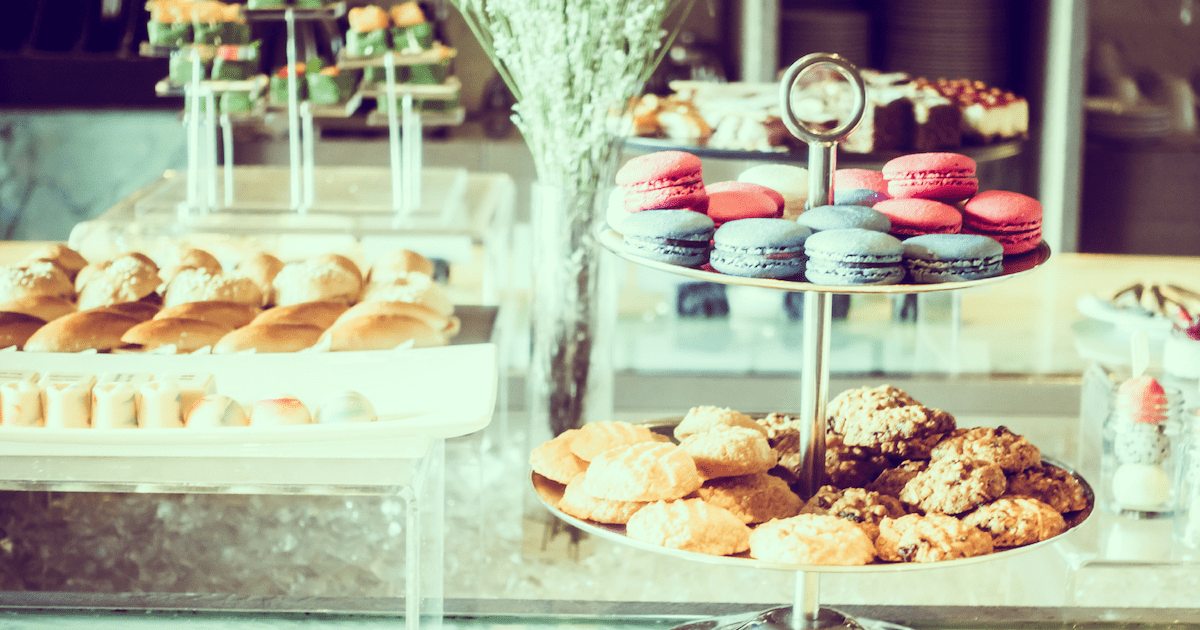 Use email marketing to help your catering business stand out from the crowd!
The weather is getting warmer and wedding season is just around the corner. That means it's time for catering and event vendors to turn up the heat on their email marketing efforts!
But being in the event business, time is always at a premium. So how do you find the time needed to learn about the intricacies of how to send successful email marketing campaigns and whip up a strategy that'll keep your customers coming back for seconds?
Don't worry, we've got your back! Just follow these five steps to achieve success in your email marketing.
5-Step Recipe for Catering Email Marketing Success:
1. Segment & Personalize Your Event and Catering Emails
Email list segmentation and personalization is a great way to improve open rates with recipients. This is because segmentation gives you the ability to write more targeted content that people want to read. After all, you wouldn't want to serve the same bland meal to every type of client that you work with, right?
For events and catering email marketing, you should start by segmenting your contacts in two ways:
Segmenting contacts by event type – This one is a no-brainer. Event type is a key starting point for event pros because each audience will have very different interests and needs. Group your corporate clients, wedding clients, weekly lunch delivery clients, etc. to keep your content relevant!
Segmenting contacts by event frequency – This will enable you to send delicious offers that appeal to each audience. For instance, separating regular lunch delivery clients from annual holiday party clients gives you the opportunity to show your regular clients that you can handle their big events and also pitch regular catering to clients that typically only use your services once a year.
You may think of even more ways to segment your contacts, but the goal should always be providing more relevant and valuable information. Why? Because targeted and customized emails always convert better than mass emails!
2. Simplify Communication with Clients and Prospects
Each client (or potential client) has a unique schedule, specific needs, and preferences for getting in touch. It's important to keep the communication process simple so clients can reach out accordingly.
That's why every email you send should include multiple channels for people to contact your business. At a minimum, you need to incorporate these contact details:
Phone number
Email address
Social media buttons
Link to a contact form
Some contact methods may complement certain clients or situations, sweetening the messages your emails are offering. For example, if you send an email touting your custom wedding menus, featuring an email address and live chat option will probably appeal to busy brides that are trying to plan their big day on their lunch break or before bed (rather than a phone number or Facebook link). Conversely, an email offering last minute delivery options should probably feature your phone number prominently and a link to your online ordering page.
Whether someone leaves a voicemail, sends an email, or submits an inquiry via your online form, you should always respond as quickly as possible. That way, you can confirm that you received the inquiry and establish a relationship with the potential client. It's important to demonstrate this level of timeliness and professionalism to people that are interested in your event services!
3. Send Timely Content in Your Emails
Most people think that sending timely content means sending a "Happy Holidays" email to all of your contacts once a year. You and I both know that you can do better.
Using your domain expertise, it is possible to identify trends in certain industries or with certain types of clients. For example, I mentioned earlier that wedding season is coming up. You can use this knowledge ramp up your emails that are targeted toward brides-to-be or wedding planning businesses and stay ahead of the curve with your marketing.
You can also use marketing automation to send content to your subscribers at just the right time. This could be useful in many different instances, including:
One year wedding anniversaries – Set up an automated email campaign for brides as their one year anniversary approaches to offer a remake of their wedding meal for a private anniversary party. This attention to detail is like the frosting on top of your email strategy! It makes email recipients feel valued and appreciated – like your company remembers their specific event and doesn't see them as just another event order.
Email subscriber outreach – Send an automated email to people who have subscribed to your emails, but haven't requested a service within a certain period of time (say six months or a year). Offering a deal or special promotion to incentivize these people to give your company a shot is a good way to attract new business.
Corporate client follow-up – If you catered a corporate event that recurs annually, you can follow-up with these clients to provide suggestions and help them plan a similar event the following year. Creating a consultative relationship like this shows dedication and makes the planning process for the client much easier.
In event planning, time is always an important factor, so I am sure that you can think of even more clever ways to create timely content in your email marketing.
4. Feature Your Best Assets
People eat with their eyes! Peak your subscribers' interest by featuring beautiful, styled imagery of your food (or events) as the hero of your email campaigns.  Make recipients salivate with gorgeous reminders of the type of cuisine your catering business offers. Sometimes less is more when it comes to words and these images can speak for themselves to bring in new clients and convince existing clients to keep coming back for more!
Food isn't your only asset though: shoppers are hungry to learn more about all aspects of your business. Be sure to include information on:
Menus
Pricing options
Service areas
This kind of meaty info is what people need to make decisions about their upcoming events.
You should also include a link to your most popular page. This will drive more traffic to your site and encourage qualified prospects to reach out to you for your services.
5. Get Your Clients to Market Your Business for You!
After an event, you should always send a follow-up email to the organizer requesting feedback and a referral, when appropriate (read: do not send these emails to catering clients who have just hosted a sensitive event, such as a funeral or wake).
As you already know, word of mouth can be the most effective way to generate new business. Brides are likely to recommend their wedding caterer to other friends who are getting married, office managers tend to provide their event vendor resources to colleagues, etc. Make your business is the talk of the town by developing real relationships with clients. They are much more likely to refer your business if they trust you.
By asking for a referral you can easily turn one event into many more booked events for years to come!
And that concludes your five-step plan to success with email marketing. With all of this email marketing inspiration, you're likely to cook up success this holiday season and year-round!
For the smaller operations reading this, check out our guide to small business email marketing.