Black Friday is not the time to get fancy. Forget coy, cutesy, and subtle. Black Friday email subject lines need to be direct but still dramatic. Think the written equivalent of blinking lights and balloons.
Why? You ask.
Over Black Friday weekend, the fight for attention in the inbox is as ruthless as the Hunger Games.
Your Black Friday subject line has to work overtime to get your customers' attention because every other e-commerce site and retailer in the world is working their hardest to get consumer eyeballs on their deals, too.
And all of that in the space of just a few days.
No worries, though. From a secret subject line sauce to 40 subject line ideas, we've got you covered. This blog post will give you all the weapons you need to arm your Black Friday emails for victory in that most combative of battles: the Black Friday inbox.
Send Black Friday emails for free >>
Use this secret sauce for Black Friday email subject lines
Your subject lines have only one job to do.
Get your subscribers to open your fabulous Black Friday email campaigns, which will then encourage them to click and convert.
The secret to doing that around Black Friday?
Directness + urgency = OPENS
These two ingredients when combined make the perfect sauce for catapulting your subject line to success.
Now, directness and urgency are, at other times of the year or for other types of campaigns, not always the best recipe for subject lines.
Sometimes direct and urgent subject lines may feel too ham-fisted, or boring even. Some campaigns call for intriguing subject lines that utilize the curiosity gap or tell a joke and leave the reader hanging for the punchline.
But.
The battle of the inbox is vicious around Black Friday. This holiday has different rules because so much money is changing hands in such a short space of time.
The battle of the inbox is vicious around Black Friday.
The post-Thanksgiving shopping holidays – Black Friday, Small Business Saturday, Cyber Monday, and Giving Tuesday – offer consumers so many ways to spend their money in just five days.
And spending their money is something consumers truly want to do. Over 164 million U.S. consumers planned on parting ways with their hard-earned cash on Black Friday weekend last year.
But all your competitors know about those 164 million consumers, too. Your customers are being positively pummeled by promotions in their inbox.
There's no time to be subtle.
👉Directness: Tell them exactly what you have for them. What percentage is your discount? Are you offering free shipping? Which specific brands are going on sale?
Your offer itself has to do the heavy lifting in attracting their attention.
Your subscribers are going to be scanning hundreds of sales.
Which means your deal has to be good enough to convince them to open your campaign.
➕
👉 Urgency: The Black Friday weekend itself creates urgency.
This is why it's such an effective time of year for retail and e-commerce. Consumers are expecting rock-bottom deals that only run for a limited time during this kickoff to the holiday season.
This may seem like an obvious point, but you have to signal to your subscribers that the content of your email campaign relates to Black Friday.
Directness + urgency = OPENS
In other words, remember that including the phrase "Black Friday" or "Cyber Monday sale" in your email will increase your open rate.
Boost your open rates by using these words
Be direct with your subject line by conveying the most important information about what you're offering your customers.
Use enticing words like the ones below, proven to boost opens on Black Friday weekend:
Sale
Deal
Offer
X% off
Free shipping
Free
Now
Save
Get
Discount
Bargain
Markdown
Closeout
Note, however, that if you're offering a discount, it's worth putting the markdown percentage in the subject line only if it's 50% or higher.
Anything less won't move subscribers at this time of year. (Unless they love your brand truly, madly, deeply. But if that's the case, then they'll open just about anything you send them, including "You Jane. Me Email.")
Then add a phrase that creates a sense of urgency:
Black Friday
Cyber Monday
Small Business Saturday
Giving Tuesday
Only X hours left
For the next X hours only
X more hours until …
Soon
Now
Midnight
Ends
Won't last
Emojis are also a good, subtle way to signal Black Friday emails. Anything colored black can make your subscribers aware of the Black Friday context of your email.
For example …
🖤 ⚫ ⬛ 🏴

Steal these sample Black Friday email subject lines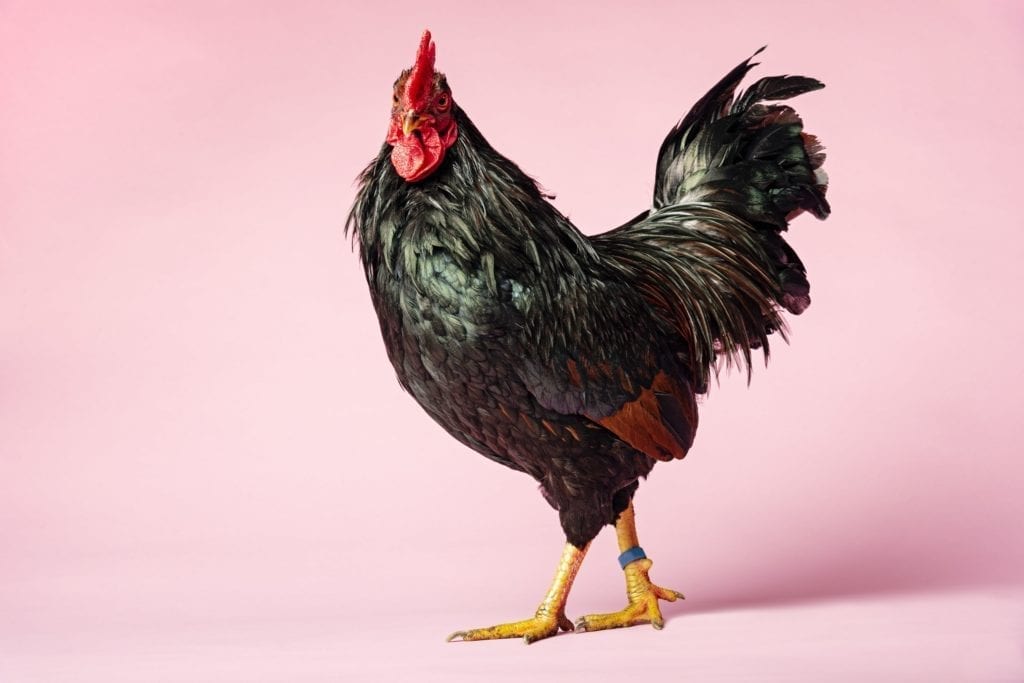 To put it all together, here are 40 subject lines, paired with the occasional preheader text, to steal for your own Black Friday, Small Business Saturday, Giving Tuesday, and Cyber Monday emails.
Note: One Black Friday email is never enough!
You should send a multi-email series of one to five emails. Here are some phases in your Black Friday campaign you might want to consider.
Announce your deals / offer sneak peeks: T-7 days
Remind your subscribers of your deals: T-48 hours
Open your deals early for your VIPs: T-24 hours
Call your subscribers to action: at go live
Remind your subscribers that time is running out: at halftime of the sale (Preferably use a countdown timer in the email design!)
One Black Friday email is never enough!
Here are sample subject lines for every phase of your campaign and every type of shopping holiday during Black Friday weekend.
Get an exclusive sneak peek at our Black Friday sales

Preheader: Start that shopping list now!

Just 48 hours left until your favorite 🖤 Friday 🖤

Preheader: Have you seen our deals on Gucci, Prada, and Chanel?

Don't break the bank this Black Friday
Ready to flex your power shopping muscles this Black Friday?

Preheader: All protein powders at ½ price

Ready to Get Your 🎁 Holiday Shopping 🎁 On?

Preheader: Don't start without looking at these Black Friday deals

Exercise your famed shopping fu, Jordan!

Preheader: Make the most of these Black Friday deals!

Free Shipping. CHECK. Up to 50% Off. CHECK. Black Friday. CHECK.
We can't take it anymore! These Black Friday deals on electronics are too good!
Get. In. Here. Now. The Black Friday Sale Has Arrived!
So … we went a bit crazy with our markdowns. Black Friday deals like never before!
⚫ 50. 70. 90% OFF. No, we're not kidding

Preheader: Grab these Black Friday deals now!

Don't walk. Run! 5 hours left to save big for Black Friday!
Unbelievable bargains this Black Friday!

Preheader: Seriously, you don't want to miss these brands

Get these Black Friday deals before they're gone!

Preheader: 50% off select menswear

Up to 75% off all appliances for the next 48 hours only!
Psst … 25 Black Friday Sales You Must See to Believe 👀
Deals like these are not going to last. Black Friday ends SOON
Free in-store goodies for the first 50 Black Friday shoppers!

Preheader: Doors open at 8 a.m.

Only for You, Sara: An Early Access Pass to Our Cyber Monday Sales

Preheader: Browse sales 24 hours before everyone else!

Can you keep a secret, Sam? VIP access to Cyber Week sales!
Psst … Cyber Monday Starts Tomorrow. Use These Secret Discount Codes!
Our extended return policy makes Cyber Monday shopping stress free!

Preheader: Return all purchases for up to 60 days. No questions asked

Skip to the front of the line! Free shipping on Cyber Monday deals
Achieve shopping zen with these Cyber Monday online discounts
Cyber Monday Sales Start in 3 … 2 … 1
These Cyber Monday travel deals are supersonic!

Preheader: Book your holiday getaway now before they're gone

These Cyber Week bargains might not last until Friday

Preheader: Browse deeply discounted shoes and jackets!

Is it too late to save for Cyber Monday? ⏳ Definitely not!

Preheader: 50–75% off all children's toys for the next 3 hours

Hey, Night Owls. Cyber Monday Ends at Midnight!
All current NYT bestsellers 50% off this Small Business Saturday

Preheader: Shop local this holiday season

Shop small, save big this Small Business Saturday
Small Business. Big Bargains. This Saturday Only.
Free coffee with every purchase this Small Business Saturday
Support a local business AND save a ton this Small Business Saturday
Don't miss our in-store fun and games this Small Business Saturday!
Consumption driving you crazy? Donate to a good cause this Giving Tuesday
Solve holiday list anxiety by giving the gift of giving this year

Preheader: Donate for Christmas in the name of a loved one on Giving Tuesday

How about giving instead of getting?

Preheader: Donate today for Giving Tuesday

Our secret sponsor will match all donations this Giving Tuesday

Preheader: For the next 24 hours only!

Enter to win free prizes when you donate on Giving Tuesday
Now you know what ingredients go into the secret sauce that will have you tasting Black Friday marketing perfection. And you've got 40 fully prepared Black Friday email subject lines to inspire you. Go forth and find victory in the furious battle of the inbox.
For more content like this, sign up for our newsletter above and follow us on Twitter!