Reading time about 17 min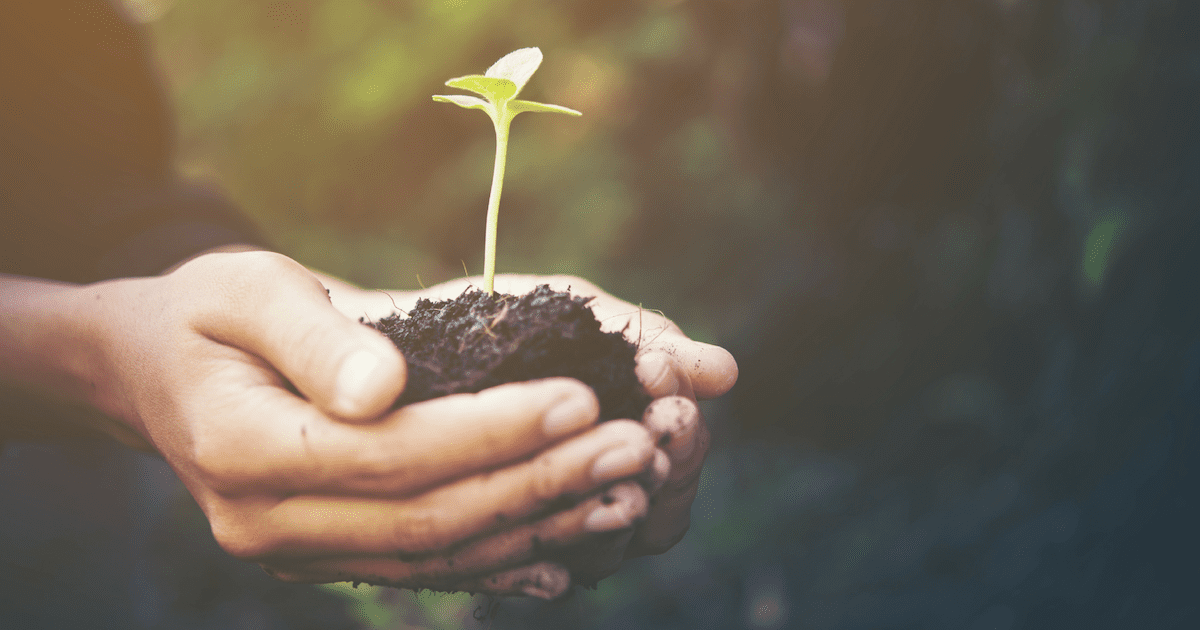 I don't think I'm going out on a limb when I say that most businesses are always looking to grow. This is especially true with startups (whose very definition is based on the ability to grow and scale).
But, knowing you want to grow, and actually achieving growth are two very different things. You're not just going to get jacked like Arnold Schwarzenegger by thinking about it, right?
If only it was that easy.
So, how DO you grow your business? The same way that Arnold became Arnold — working hard and using the right tools.
But, business growth requires a different set of tools than dumbbells and protein powder. Choosing the best growth marketing tools is not nearly as straightforward.
Here at Sendinblue, we strive to be helpful. So, we decided to put together a list of the top 10 growth marketing tools that have helped us gain over 50,000 active users.
If you want your business to grow like Mr. Schwarzenegger, you NEED to start using these tools:
Analyze the performance of every element on your website
First up on our list is the awesome website analysis tool, CrazyEgg. CrazyEgg helps you understand how users interact with your site using any combination of their 4 products:
Perform SEO & competitor research
If you haven't heard of Moz, you need to check them out. They have several useful tools that make SEO and competitor research much easier.
Some of the tools are free, but if you really want to get the most out of it, you'll need to sign up for a Moz Pro account. Although it's not free — you definitely won't regret it. Moz lets you drill down on your SEO and track progress to know what works, and what doesn't.
Make awesome visual graphics with no design experience
Canva is a seriously awesome freemium graphic design tool. Think of it like a much more intuitive and easy-to-use (albeit less powerful) Photoshop.
The tool requires no design experience (trust me, I would know), and it has a ton of stored elements and templates to help you get started.
If you sign up for a paid account, you also get unlimited storage. This means you can create as many graphics as you want! You can also store custom fonts and logos to reuse for all of your creations.
Manage all of your social media accounts in one place
Sprout Social is an online platform that lets you schedule social media posts and manage social media communications all in one place.
From your sprout account, you can view analytics reports for every social media account that you link with Sprout Social. You can also compare analytics if you have multiple accounts for the same social media platform.
Discover your best customers using customer analytics
If you want to know more about your customers and how they flow through your conversion funnel, Kissmetrics is a great tool to use.
Kissmetrics lets you create segments of customers based on their actions or other parameters, such as cohorts. Then, you can analyze their on-site behavior. This helps you identify your best customers and see how they interact with your site.
As you analyze customer behavior, Kissmetrics gives you the ability to drill down on customers and see if there are any spots in your funnel where you lose them.
Streamline your team's communication
Internal communication is essential to the success of a growing business. Slack is a messenger application that enables everyone to easily communicate and collaborate on shared projects.
In addition to direct messages between two or more people, Slack also has "Channels." Channels are like chat rooms that make it easier for any team member to chime in and collaborate on a project.

Create brilliant charts and infographics in no time
If you're anything like me, then you probably find creating infographics a bit of a challenge. Thankfully, the people over at Piktochart have your back. Piktochart is a graphic design tool that focuses on creating beautiful infographics and charts to represent your data.
With 600+ templates and dozens of chart types, you will definitely find what you need to create eye-catching graphics.
8. BuzzSumo
Step up your content research and link building strategy
If you want to attract customers to your business, they have to be able to find you or hear about you. Content is one of the best ways to get the word out about your business. But, how do you know which content works? BuzzSumo is your answer.
This tool lets you look up content by keyword and see which articles had the most engagement on social media.
BuzzSumo also lets you see trending content, and do a backlink analysis of any page or domain. You can even use it to identify the most engaging content on an entire domain. This is especially useful if you want to audit your own content and refurbish the most engaging posts.
Optimize every detail of your website
If you do anything "digital" with your business these days, then you probably know what A/B testing is. But, in case you need a refresh — A/B testing is implementing two different versions of something (popup, email, landing page, web page, etc.), and seeing which one works the best.
Visual Web Optimizer is a tool that helps implement A/B tests and track the results. With this tool, you can see exactly how effective each version is compared to the other.
Monitor your sales funnel and build relationships with prospects
The final tool on our list is Pipedrive. Pipedrive is a powerful sales pipeline management tool. It allows you to keep track of your prospects and see where they are in the sales funnel. The platform also has funnel templates to help you set up your sales tracking and build a sales process.
Pipedrive also shows you which prospects you need to reach out to. It even prioritizes them within each sales funnel step based on previous engagements!
Source: Pipedrive.com
Automate repetitive marketing tasks at enormous scale
Since we are talking about tools that have helped us grow, we thought it was necessary to include one shameless plug.
Sendinblue's marketing automation software lets you create automated "workflows" that automatically perform a marketing task based on certain characteristics and conditions.
Users enter workflows once they meet an entry point criterion. These points include:
A basic attribute (sign-up date, birthday)
Completes an email or website activity
Submits form data
Visits your website.
Our third-party integrations, like those with WordPress and Zapier, open up an even broader world of possibilities for creating workflows.
Once the conditions for a workflow are met, the planned marketing tasks are performed. These tasks include adding the user to an email list, giving them points for lead-scoring, or sending them an email or text message.

Conclusion
All of the growth marketing tools listed above have been instrumental in our continued success as a company. Ho, efully you found some tools that you can use to grow your business as well!
Happy Sending
//
.
.
.