Sendinblue
Black Friday Offer
Become a Sendinblue customer and enjoy 50% off annual plans (Lite or Premium) with the code 2021BLUEFRIDAY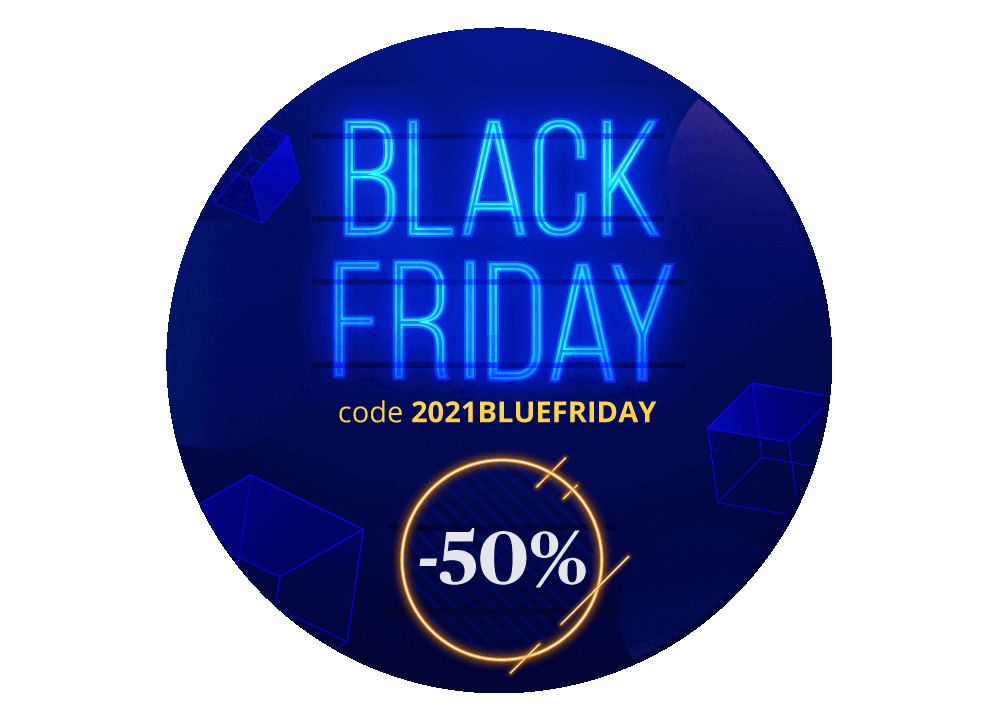 These Terms and Conditions apply to the 2021 Sendinblue Black Friday offer
1. The discount works as follows: a total of 50% off will be applied to purchases of Sendinblue's annual Lite or Premium plans up to a limit of 350,000 emails per month when using the code 2021BLUEFRIDAY. Please note that this 50% discount overrides the existing 10% offered on all annual plans, meaning that on top of the regular 10% discount you'll get a further reduction of 40%.
2. Only new users and free Sendinblue account users are eligible for this offer. Sendinblue paying users, Enterprise customers and customers looking to send over 350,000 emails are not eligible. Additionally, the offer does not apply to add-ons, pay-as-you-go credits or any other product apart from annual self-service plans.
3. VAT applies to the price after the discount is applied.
4. This promotion is only valid for first-time purchases of an annual plan made between November 15 and November 30, 2021.
5. This discount cannot be combined with any other promotions or coupons.
6. The coupon may only be used once and it is non-renewable.
7. Limited to 500 coupons on a first come, first served basis.